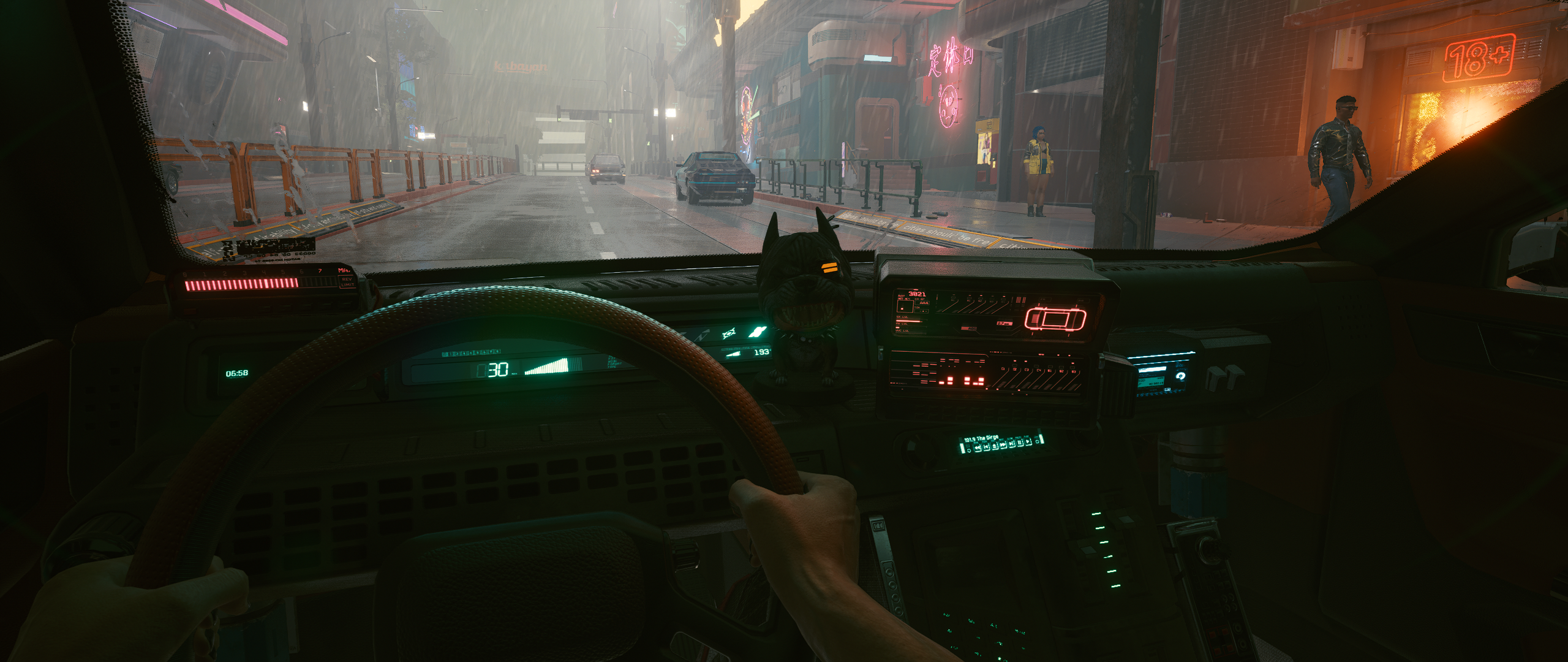 Cyberpunk 2077 is addictive as hell. I've streamed it for 27 hours so far. More to come tonight.
I'm currently going through my to-do list of all the things I still need to do before the year is up and there's a bunch of stuff I've done that I haven't posted on the blog about. Like this stream of me doing some voxel art with Magica Voxel. Might be interesting to some.
Need to continue with that, actually. More stuff to do in the new year…
Yesterday, I streamed twelve and a half hours of Cyberpunk 2077. Longest stream I've ever done. Twitch managed to export it to YouTube, but it got split up after twelve hours. Probably some kind of limit somewhere.
Next Thursday, 10 December, Cyberpunk 2077 is finally going to be released. A game we've been waiting on since 2012. To mark the occasion, I will be streaming it all day, starting at 09:00 CET. See you in Twitch chat next Thursday, I hope!
Stay up-to-date with my streaming schedule by checking this page frequently.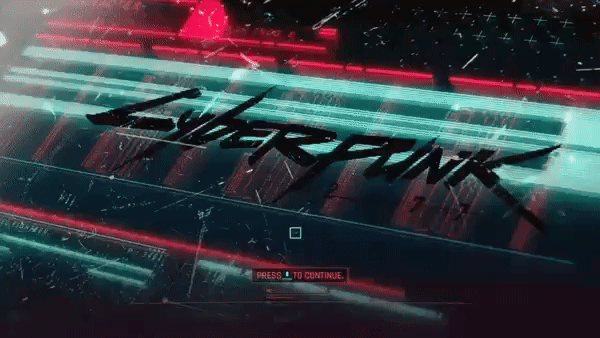 Image: CD Projekt Red / Twitter
I've been really busy researching and writing things for the last week or so. And whenever I had some free time, I've been streaming on Twitch. I fear this blog is one of the things I've neglected a bit. So I have some catching up to do in updating you on all the things I've been up to. For starters, here's a recording of my last stream of The Outer Worlds, where I finished my business on Edgewater and took off in The Unreliable for the first time:
I've got a lot of streaming planned on Twitch this week and over the weekend. Check out my streaming schedule. I have podcast recordings, Elite Dangerous, some art and a Cobi build scheduled. And I might add some more stuff as the week goes on. See you in Twitch chat, I hope!
I had originally planned to record – and stream – an episode of The Private Citizen today at 17:00 CET. Sadly, I won't be able to do this as I'm too busy today with other work. I will try again tomorrow at the same time. I'm sorry if you had planned to watch the stream today. I just couldn't get the show prepared in time. I hope you'll be able to watch it tomorrow.
After a long day of buying and installing furniture and, of course, some writing, I had a nice and relaxed stream last night playing some Outer Worlds. I think I'm starting to make some enemies in that game, though. Well. That's the way it goes, I guess.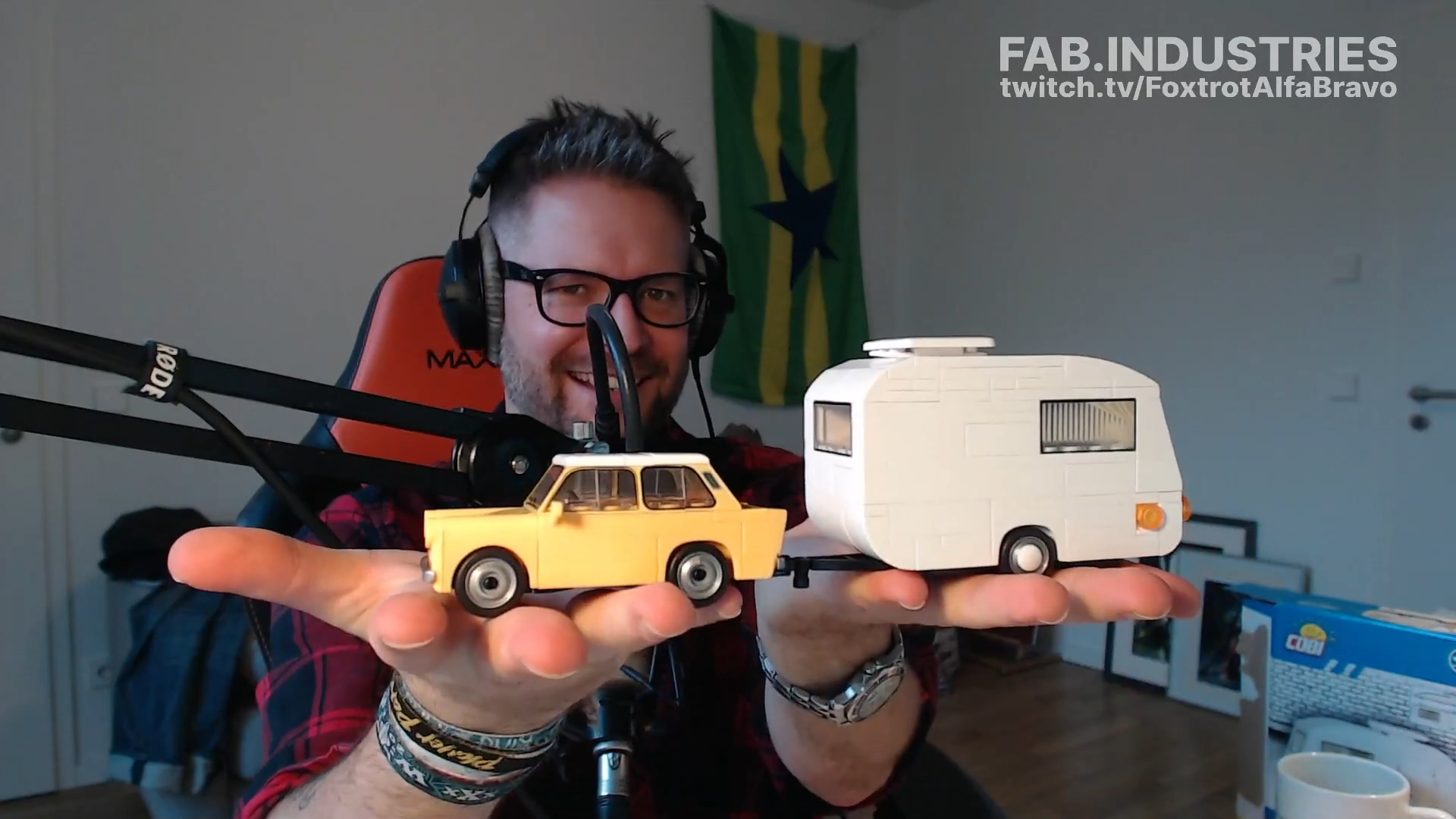 If you like to watch me build little brick models, check this out.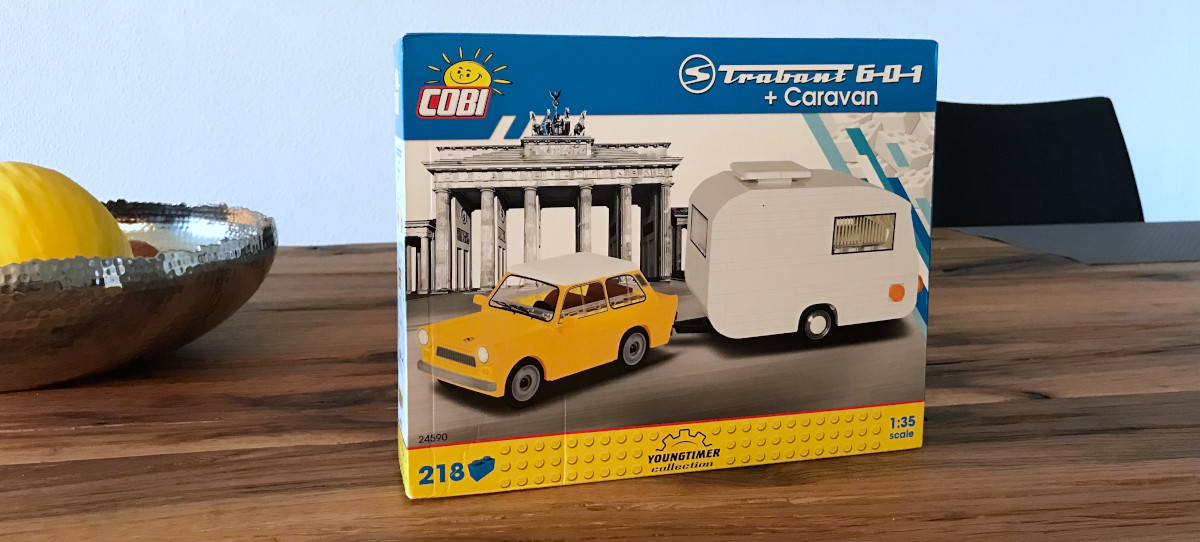 I've just received a cute little Cobi brick model: the Trabant 601 with caravan (Cobi 24590). I'm planning to build this live on Twitch this Sunday. I'm thinking of having a relaxed little stream where we build the model and chat. It's only 218 pieces so the whole thing shouldn't take that long, really. I'll start at noon and would be very happy if you come along and hang out for a while.
Full stream schedule → fab.industries/stream