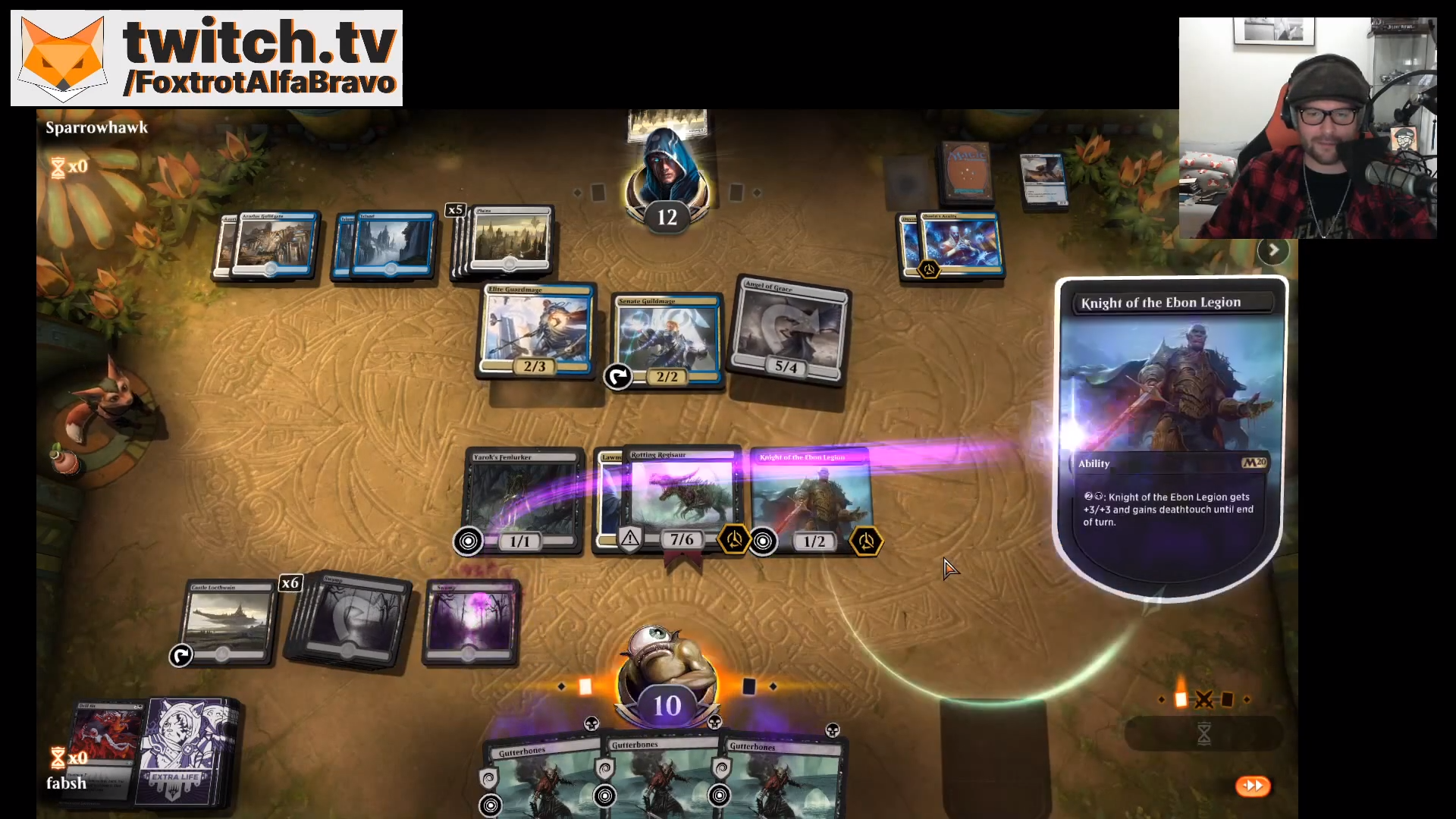 In the first round of Split A of the first season of the fab.industries Magic League, MegaSlippers has taken the lead with an impressive 2 - 0 match win.
The results for the first round of Split A of the inaugural FML season are in and Dave (MegaSlippers) takes the lead with a confident 2 - 0 match win over igwigg. After the first round, the league standings are as follows:
MegaSlippers (3 Points, GW 100%)
false (3 Points, GW 66%)
fabsh (3 Points, GW 66%)
SparrowHawk (0 Points, GW 33%)
tamesidesmurf (0 Points, GW 33%)
igwigg (0 Points, GW 0%)
GW = Game Win Percentage
You can watch a recording of my own match with Tom (SparrowHawk) from earlier last week below. Tom was playing an Azorius Control build which turned out to be an interesting challenge for my Mono-Black Aggro deck. But in the end, I managed to kill him quick enough in two of the three games.
It looks like others were also streaming their matches and the recording are, at least for now, archived on Twitch. Here's igwigg vs. MegaSlippers and Jonathan (false) vs. tamesidesmurf (Eos).
We will now be embarking upon Round 2 of Split A, where I will have to take on Dave who seems to be playing a similar aggro deck to mine, except it's a Black-Red variant. That should prove to be very interesting.
---