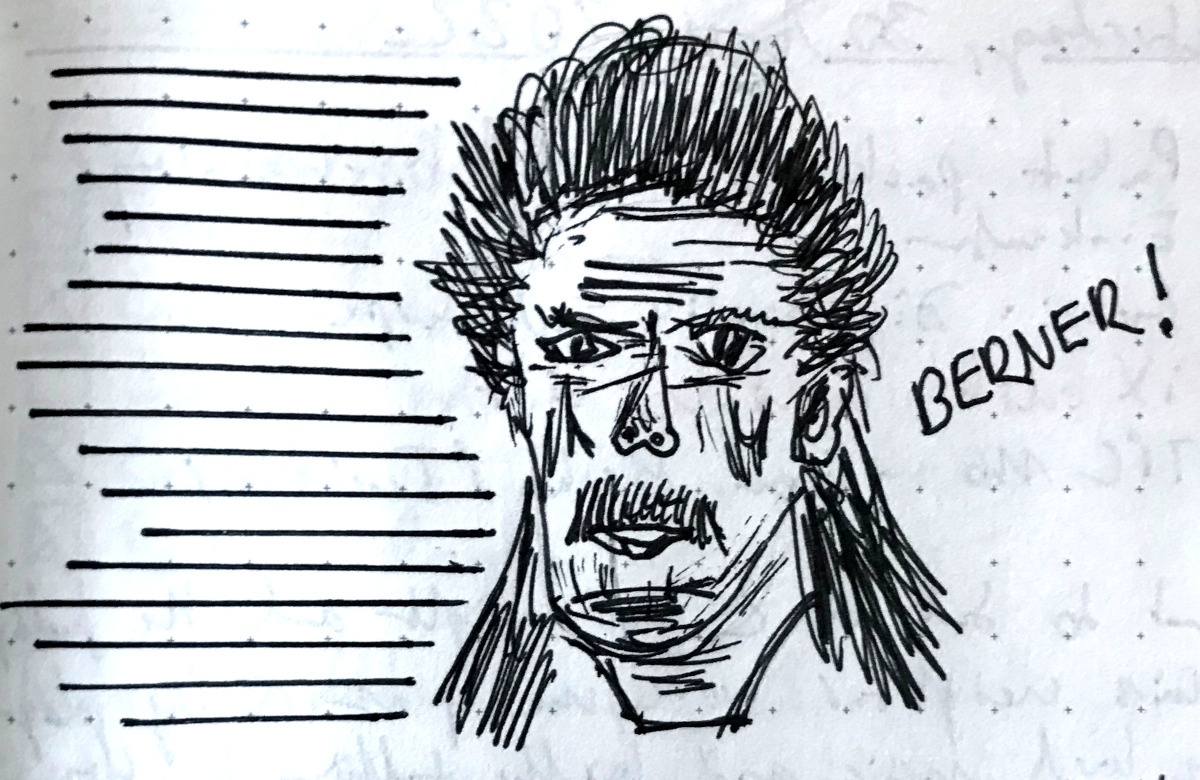 "Daily Doodle, 29 April 2022"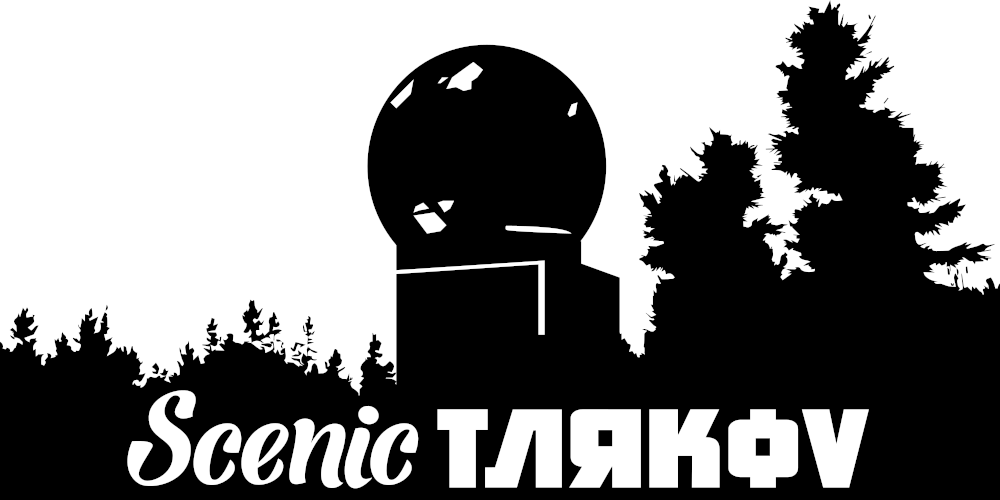 My friend Jonathan and I have started a new video series where we play the Russian hardcore shooter Escape from Tarkov and talk about life's simple pleasures and major disappointments. We used to do this on a podcast, but have decided that a YouTube series was better suited for this kind of thing as people wanted to see the gameplay as well.
The first episode is up now and it features us totally dominating Woods. Well, kinda. Mostly Jonathan. I do manage to kill one scav by magdumping my AK in his general direction, though. Have a look. It was a lot of fun to record:
New episodes every Monday.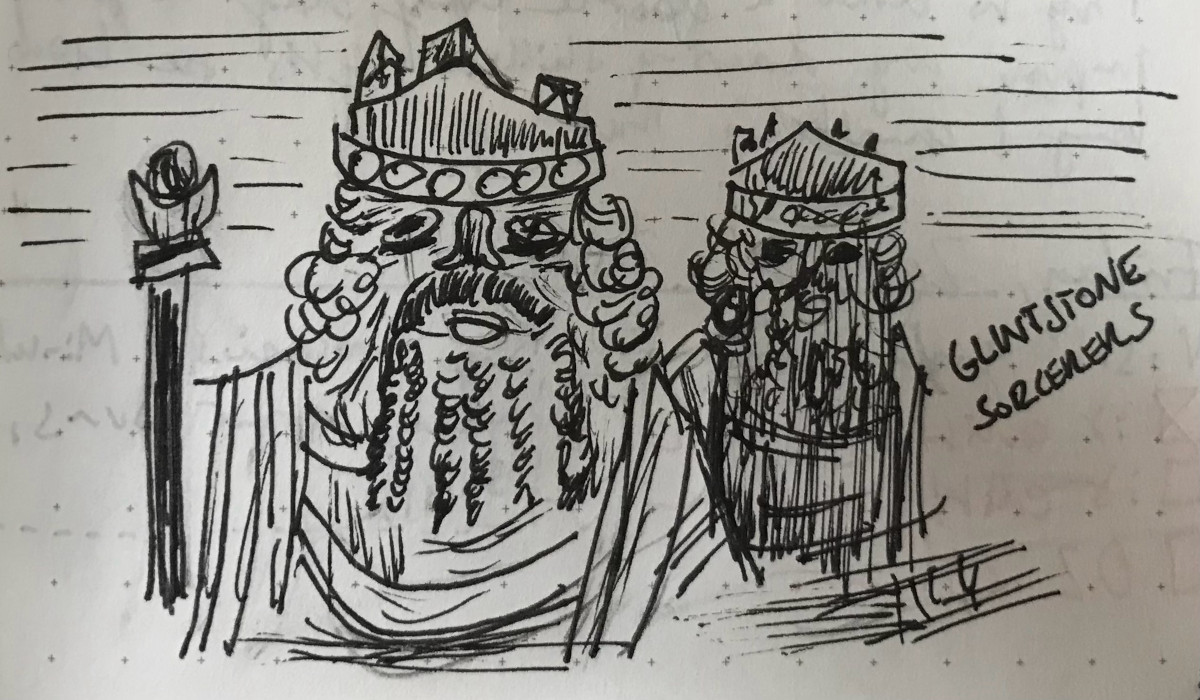 "Daily Doodle, 28 April 2022"
For the longest time, I've meant to create a show where I look very in-depth at individual Star Trek episodes. I've tried several different approaches in the past that didn't work or didn't make it out of the planning stage and I've now decided on a dedicated YouTube show. For this, I have created a new YouTube channel called Star Dregs, which can be reached via stardregs.com.
The plan for this show is that I will look at all Star Trek episodes in series order (TOS, TNG, DS9, VOY and ENT, for starters). Well, or as far as I get before I die of old age. In the first episode, I look at the originally unaired pilot for Star Trek – The Original Series called "The Cage":
"The investigative journalist is the propagandist's natural enemy, as the former serves the public interest , while the latter tends to work against it."
— Mark Crispin Miller, introduction to the 2005 Ig Publishing edition of Edward Bernays' Propaganda
I've updated my map of the Ukraine conflict.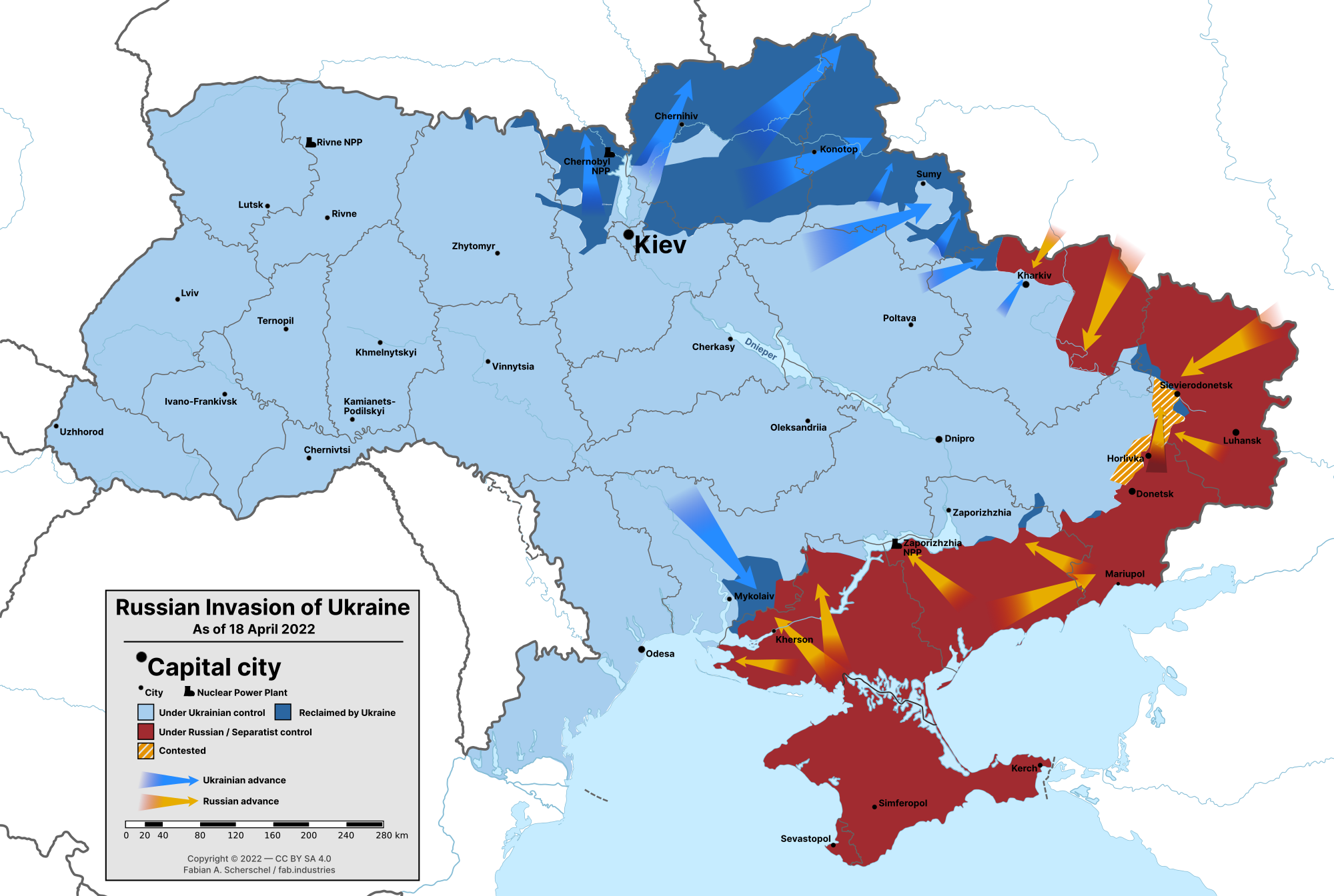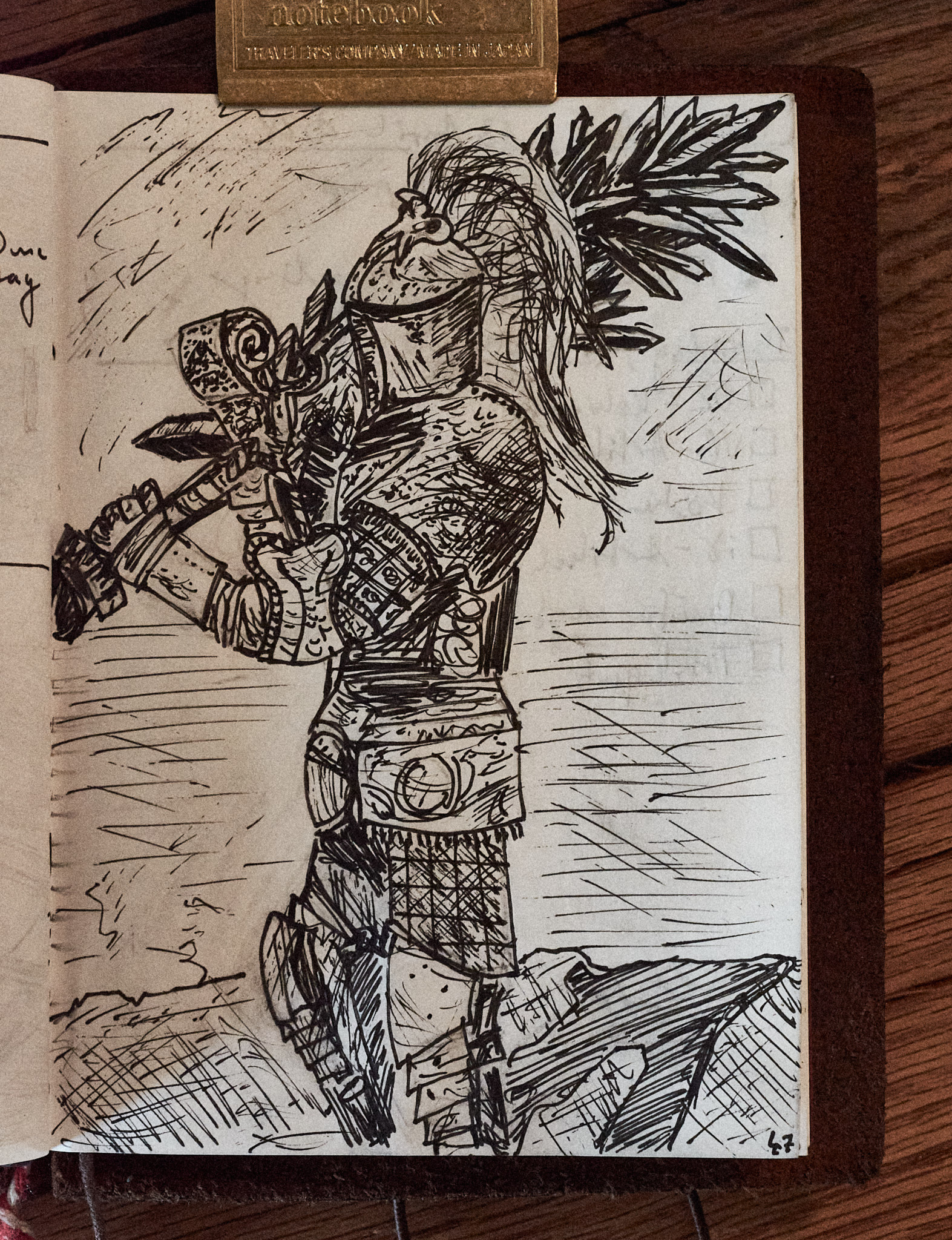 "Notebook Sketch XLIV-47"
The Grafted Blade Greatsword from Elden Ring
"Notebook Sketch XLIV-45"
Margit, The Fell Omen from Elden Ring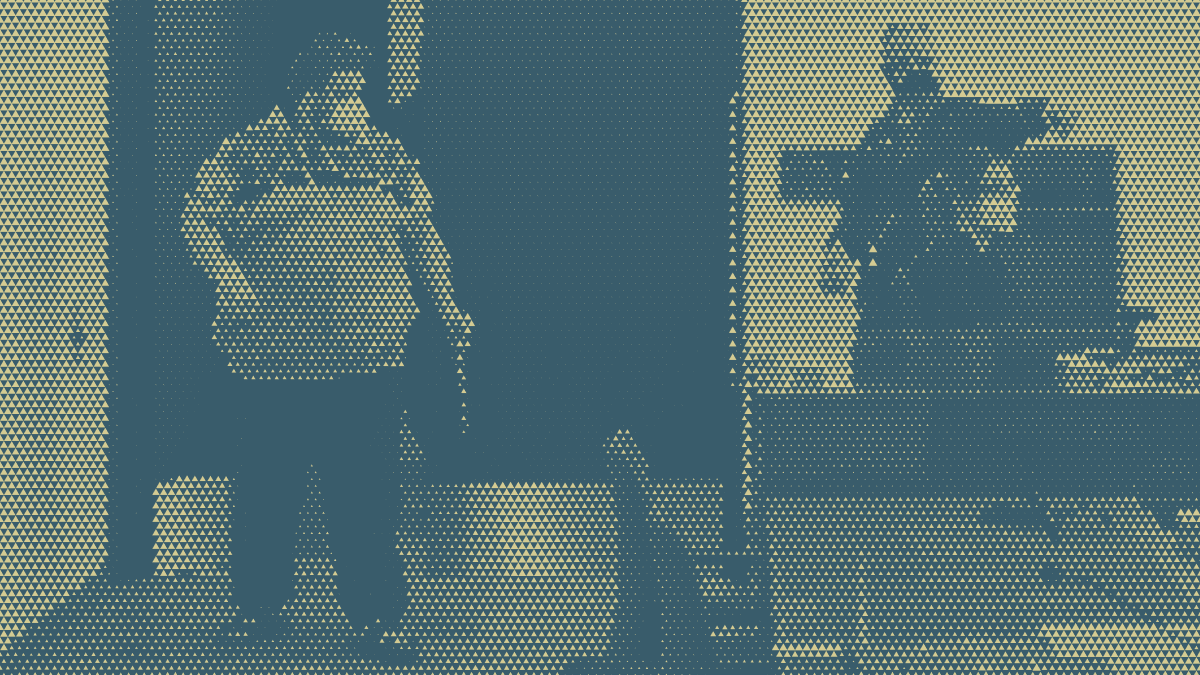 Finally managed to record another episode of the podcast. Enjoy!
→ The Private Citizen 113: Lex Draconis
In Germany, telling someone on the internet that you will hurt and injure them if they visit you at home is apparently a valid defence for actually hitting them now.
If you want to get notified automatically when new episodes of The Private Citizen are released, you can subscribe to the show via a number of methods:
I'm pretty behind on my podcast The Private Citizen. I've actually missed two releases now. This is mostly due to a trip to Hanover for work-related reasons in the last week of March and many work commitments I could not postpone coming down to deadlines in the previous week. On top of that, I have to admit, I also used the dropping of almost all of the SARS-CoV-2-related restrictions to finally spend some time with friends and at parties and such. I promise I will give my best to start catching up in the coming week. I do have some work commitments, but it should be more manageable. I already have a lot of interesting topics lined up for the show and can't wait to record some episodes!