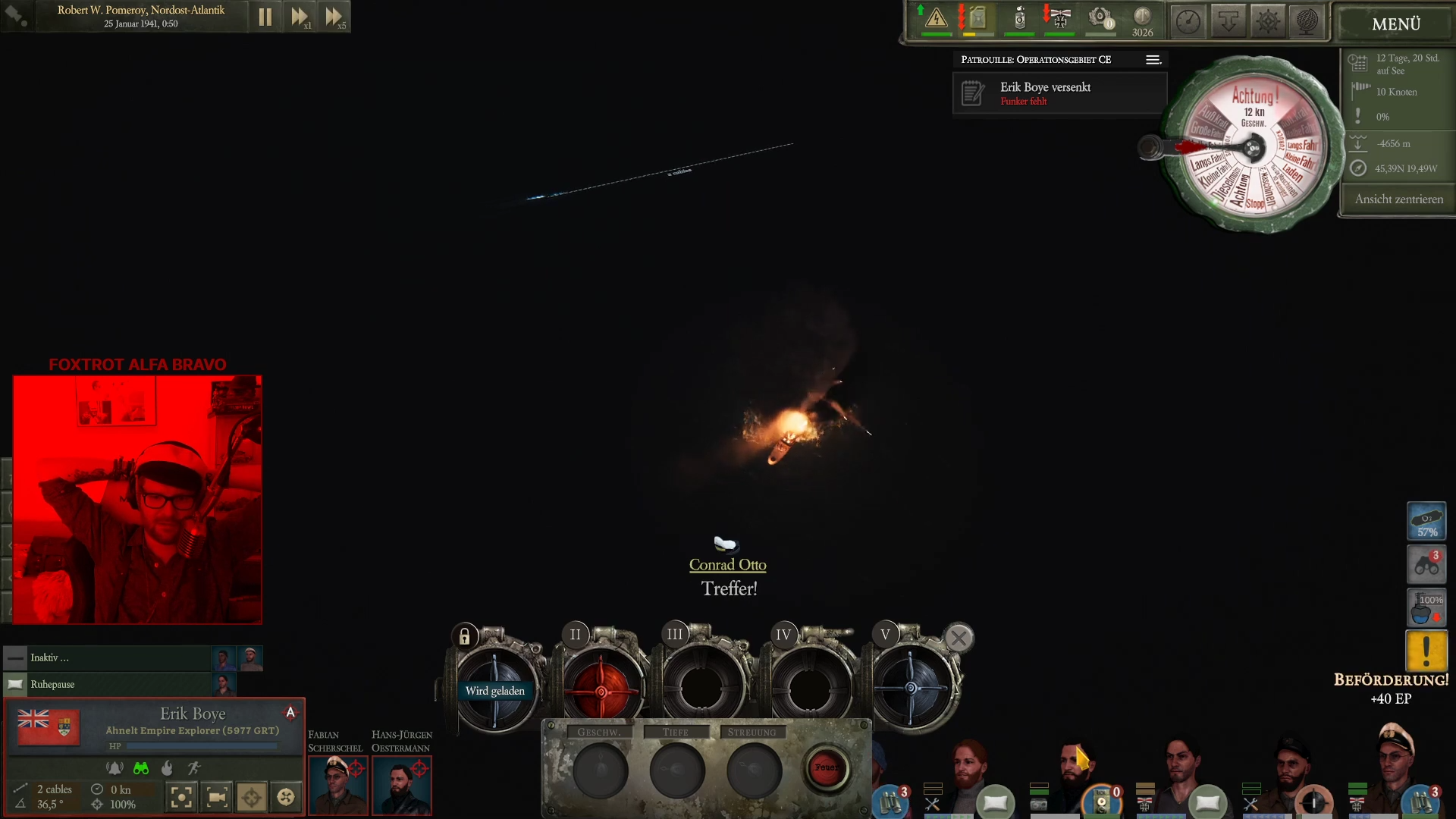 Giving the submarine crew management simulator Uboat a try.
Uboat is a new World War II submarine simulator that's more of a crew management game than a hardcore first person subsim. It claims to be inspired by games like the newer XCOM titles and Fallout Shelter. It's in Early Access mode on Steam at the moment, being initially Kickstarted in 2016. The game is being made by a relatively unknown development team called Deep Water Studio from Warsaw.
Everyone knows I love submarines and subsims and so I decided to try it out. I streamed my first combat patrol in the Atlantic aboard U-96 yesterday. The patrol was very uneventful, but I did sink two merchant vessels on my way back home to La Rochelle. The game is actually quite fun, but you can tell it still needs some work in places. I got pretty confused with the interface a couple of times. But it was fun enough that I'll probably fire it up again for another stream one of these days.
Here's a recording of yesterday's stream on YouTube: