The Truth: Adobe Woes on macOS, Ongoing Stack Exchange Brouhaha, PlayStation 5
Tuesday, 8 October 2019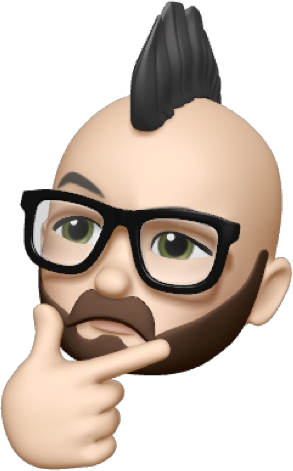 Good evening and welcome to The Truth once again. A lot is happening at the moment. There's another patch for vBulletin, macOS is having issues with Adobe software, Stack Exchange is trying to placate its community, Donar Sarkar has quit the Windows Insider programme and Atari's VCS console is dead in the water.
There's a new patch for beleaguered forum software vBulletin. The developers have fixed a security issue with users' avatars this time. The software has been under attack everywhere since an anonymous researcher dropped a zero-day vulnerability for it two weeks ago on the Full Disclosure mailing list. The newest versions are: 5.5.2 Patch Level 2, 5.5.3 Patch Level 2 and 5.5.4 Patch Level 2.
The latest macOS, version 10.15 "Catalina", is out and it's causing some problems because 32-bit programs won't run anymore. Which is especially a problem for people using older Adobe software because they do not want to switch to the cloud subscription model. But even some never Adobe apps seem to be suffering from issues due to this.
In other Adobe news, the company is pulling the plug completely for customers in Venezuela. This is because President Trump's Executive Order 13884 has banned all trade with the country, prompted by the disputed presidency of Nicolás Maduro.
The CTO of Stack Exchange has apologised to the community for mishandling a pending code of conduct change that saw a moderator, Monica Cellio, removed for using gender-neutral pronouns for another member of the community instead of their preferred pronouns. The whole thing let to a community revolt, which I had written about last week. By now, 600 moderators have resigned. This is the second time the company is apologising for the incident. When their director of community did the same thing last week, her post was downvoted 1394 times. To recap: "Cellio had questioned the requirements of Stack Exchange's revised-but-not-yet-published Code of Conduct (due out Thursday), which as we understand will require the use of community members' declared pronouns to avoid misgendering people. But rather than discuss this policy, the company determined that Cellio's reticence represented a Code of Conduct violation and withdrew her moderator status." According to The Register's article on this, there's more amiss in that community, though.
The PlayStation 5 is coming for Christmas of 2020. Wired has some details.
Starting with Chrome 79, Google's browser will slowly move to blocking images, audio and video served over HTTP in websites served over HTTPS.
There I was, also last week, joking on how I find it hilarious that Microsoft's insider programme is led by a fashion influencer, and suddenly, she quits: "Windows Insiders celebrated five years of the programme with the sudden ejection of its boss, Dona Sarkar, to cloudy pastures new. Sarkar oversaw the programme during some of the lowest points in the history of Windows quality, although to be fair the organisational issues that led to last year's catastrophic October 2018 Update were in place long before she was handed Gabe Aul's Big Red Button. The scurry to developer advocacy comes just as Microsoft is gearing up to push Window 10 19H2 out to end users, likely at some point this or next month." The Register has the inside scoop: "One anonymous Windows Insider MVP who spoke to us wasn't particularly surprised, telling The Register they'd 'had the inkling she was hankering for a dev role.' Certainly, Sarkar had invested much time and energy in developer outreach during her time in the Insider programme. Perhaps too much as it turned out. A favourite phrase of Sarkar's is 'Do The Thing'. An unkind observer who has had to endure the decline in Windows quality over recent years would probably have pleaded for that 'Thing' to be replaced by 'Testing'." Hehehe… The Register hitting the nail on the head, as usual. Apparently they haven't decided who will replace her yet, but maybe someone who's more in tune with the typical Windows crowd would be a good idea.
It very much looks like Atari's retro console VCS is dead. The guy who was designing it has quit as Atari hasn't paid him in over half a year. "It is unclear whether Atari will be able to complete its beleaguered project without Wyatt. It only received a prototype motherboard last month, and Wyatt and his team were in the middle of debugging it before deciding to draw stumps and quit. The task of finalizing the hardware will likely fall to SurfaceInk, another company that Atari has contracted to complete the console. SurfaceInk has not responded to multiple requests for comment."
Saturn now officially has more moons than Jupiter. With 20 new Saturn moons having been discovered, the gas giant now stands at 82 – compared with 79 moons in the Jovian system. I guess they need to rewrite some parts of The Expanse books now…
---
This is an archived issue of my daily newsletter
FOXTROT/ALFA
. You can find more information about it, including how to subscribe via email,
on this page
.