The Truth: China Trade War Heats Up Again, Fedora 31, EA Games on Steam
Tuesday, 29 October 2019
Dear readers, after a long day of pushing paper around on my desk, I'm finally getting down to presenting you with The Tech News of the Day That Truly Matter™. So without further ado, here's the lowdown for today.
Fedora 31 is out. But not if you run 32-bit software; that version is forever gone now. They also kicked out Docker and replaced it with the open source version Moby. Podman is now also available. New packages get installed quicker as a new compression algorithm is being used for RPM packages. The freshest GNOME desktop, version 3.34, is also on board.
Heating up Trump's trade war again, the chairman of the US Federal Communications Commission (FCC) proposes to remove Chinese hardware from all US-based telco networks. A summary on The Register reads: "Under the proposal, telcos would be forbidden from using any money from Universal Service Funds (USF) – a system of telco subsidies and fees overseen by the FCC – to buy hardware or services from companies posing a national security threat, like the Chinese companies Huawei Technologies Co. and ZTE Corp. Networks could continue to use any equipment already in place, but not make new purchases or spend USF dollars to maintain or improve that equipment. The second part of the proposal would see some telcos, which receive USF money, remove equipment from networks."
Sometimes, just reading the news with open eyes makes you think this shit is coordinated. Because on the same day, in Germany, Heise is reporting (German), that the German foreign intelligence service Bundesnachrichtendienst (BND) is testifying before parliament that having Huawei help with building German mobile networks is "too risky". According to the BND, this infrastructure "is not suited for companies we can't fully trust." I've said it before and I will say it again: What makes these idiots think we can trust American manufacturers of network hardware? Germany isn't even part of the Five Eyes! Numbnuts.
Do you need a new domain? Because Google is now literally selling .new domains to anyone who wants one. They don't say how high the registration fee is, but a question in the FAQ on the accompanying website says the price is "high".
Greg Kroah-Hartman, mountain of a man and Linus Torvald's right hand, says if you really want security when running Linux on Intel hardware, you need to disable hyper-threading. Speaking at the Open Source Summit in Lyons, Greg K-H opined, according to The Register: "I gave a talk last year about Spectre and how Linux reacted to it. These problems are going to be with us for a long time; they're not going away." He reckons that OpenBSD was right, because "a year ago they said disable hyper-threading, there's going to be lots of problems here. They chose security over performance at an earlier stage than anyone else. Disable hyper-threading. That's the only way you can solve some of these issues. We are slowing down your workloads. Sorry." Vulnerabilities like Spectre simply can't be fixed by a single change. "We are still fixing Spectre 1.0 issues almost two years later. It's taken a couple of thousand patches over almost two years. Always take the latest kernel and always take the latest BIOS update. If you're not using a supported distro, or a stable long-term kernel, you have an insecure system. It's that simple. All those embedded devices out there, that are not updated, totally easy to break. If you are running in a secure environment and you trust your applications and you trust your users then get the speed back. Otherwise, running in a shared environment, running untrusted code, you need to be secure."
Flash is now well and truly dead. Google has announced it will stop indexing Flash sites by the end of the year.
Lots of hells have been freezing over in computing in the last year and there's another surprising development in the form of EA making their games available on Steam again. "It'll offer its EA Access games subscription service through Valve's platform as well. The partnership starts next month with Star Wars Jedi: Fallen Order, and multiplayer games such as Apex Legends and FIFA 20 are on the way to Steam too. When the latter games do arrive, you might find that your Origin and Steam friend lists are integrated", Engadget reports. It looks like EA gave up on its quest to completely take over the market with Origin. Maybe gaming companies are finally getting it. As in: You get more customers if you make your stuff available everywhere and more customers are a good thing.
An Australian consumer watchdog organisation is going after Google for misleading Android customers on what kinds of location data it collects when. As The Register is reporting, the Australian Competition and Consumer Commission (ACCC) has said in an announcement of a lawsuit against Google: "Our case is that consumers would have understood as a result of this conduct that by switching off their 'Location History' setting, Google would stop collecting their location data, plain and simple. We allege that Google misled consumers by staying silent about the fact that another setting also had to be switched off." They also say Google misrepresented how turning off location data would effect its search and Google Maps and that the company said that the collected data would only be used to help run its apps, when it in fact was used for many other unrelated purposes as well.
Amazon, IBM and Oracle are not happy at all about Microsoft snagging that huge Pentagon cloud deal. As I reported yesterday, Microsoft is getting $10 billion to build the Department of Defense's huge new cloud infrastructure, nicknamed JEDI. It totally love how The Register is now using all kinds of superior sci-fi series as teaser images for these stories, eschewing all Star Wars imagery.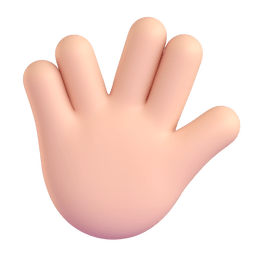 ---
This is an archived issue of my daily newsletter
FOXTROT/ALFA
. You can find more information about it, including how to subscribe via email,
on this page
.