FOXTROT/ALFA: Facebook Buys Giphy, GDPR Hampers Coronavirus Vaccine, New Star Trek Series
This is the 120th issue of FOXTROT/ALFA, your daily tech news and policy brief, for Friday, 15 May 2020.
Facebook Buys Giphy
Who thought that a bunch of notoriously copyright-infringing GIFs (giffs, jiffs, whatever) would be worth four hundred MILLION dollars…
Facebook will acquire Giphy, the web-based animated gif search engine and platform provider, Facebook confirmed today, in a deal worth around $400 million, according to a report by Axios. Facebook said it isn't disclosing terms of the deal. Giphy has grown to be a central source for shareable, high-engagement content, and its animated response gifs are available across Facebook's platforms, as well as through other social apps and services on the web.

Most notably, Giphy provides built-in search and sticker functions for Facebook's Instagram, and it will continue to operate in that capacity, becoming a part of the Instagram team. Giphy will also be available to Facebook's other apps through existing and additional integrations. People will still be able to upload their own GIFs, and Facebook intends to continue to operate Giphy under its own branding and offer integration to outside developers.
Maybe Zuck can fix the fact that Giphy had been unbearably slow in the last few months? Thanks, fishface!
Critical Vulnerability in Drupal ReCaptcha Module
Using ReCaptcha – those annoying fucking puzzles I always fail because I have no idea what US traffic lights look like – with your Drupal CMS? You should probably install some updates.
If the reCaptcha v3 challenge succeeds, all the other form validations are bypassed. This makes it possible for attackers to submit invalid or incomplete forms. This vulnerability only affects forms that are protected by reCaptcha v3 and have server side validation steps (e.g required field or custom validation functions).
Ransomware Attack on UK Power Grid
The UK power grid has apparently been cybered.
An important middleman in the UK's electrical power grid has suffered a cyber attack, though the lights are still on across good old Blighty. Elexon, which reconciles electricity supply to the National Grid and issues bills for undersupply or oversupply, was struck by what appears to be a partially contained ransomware attack, judging by its effects on the company's operations.

A complex and vital market mechanism, any failure in the BSC would cause severe headaches for accountants trying to reconcile their figures. The financial side of the UK's electricity market is, however, well insulated from the wiggly amps making their way along the nation's cables. The National Grid said in a Twitter post addressing Elexon's outage: "Electricity supply is not affected. We have robust cybersecurity measures across our IT and operational infrastructure to protect against cyber threats."
Microsoft Admits Linux Might Not Actually Be a Cancer
Microsoft has finally admitted that its crusade against open source and especially Linux, which caused me to name a podcast Linux Outlaws back in the day, was ill conceived.
Microsoft president Brad Smith has admitted that the Windows giant was "on the wrong side of history" when it came open to open source. Former CEO Steve Ballmer memorably declared that "Linux is a cancer" back in the day. Goodness, how times have changed in Redmond.
Let's not forget that this whole crusade was started under the watch of Bill Gates, who's nowadays hailed as a genius and some kind of saviour of the planet. Bill, who calls himself a "medical expert" in BCC interviews is, in fact, a college dropout and a ruthless businessman who screwed a number of individuals and companies over in his time. Not to mention instigating this decades-long war on open source that Microsoft is just now getting over. Surprisingly, you don't get to be the richest guy in the world by doing good.
Vint Cerf Thinks the GDPR is Hindering Work on Vaccine for the 'Rona
Speaking of tech people who aren't health experts and should shut up about things they don't understand, Vint Cerf (one of the co-creators of the internet), has said that the GDPR could hurt the development of a coronavirus vaccine.
Variations of the European Union's General Data Protection Regulation (GDPR) are propagating around the world with good intent although implementation has shown some unintended consequences, not least of which may be the ability to share health information that would assist in finding a vaccine against SARS-COV-2.
Yo, Vint… Maybe there's no vaccine because developing one is hard to do? The first SARS outbreak was in 2002 and we've searching for a vaccine ever since. I bet the GDPR also caused us to never discover a vaccine for HIV, right? These are not problems you can solve by just throwing money at it or giving everyone access to all kinds of data, like you computer science nerds seem to think. Maybe this is why you're not an immunobiologist?
The North Pole is Moving
Shit. The North Pole is moving towards the Russians, man!
Boffins think they have figured out why the magnetic North Pole is heading to Russia at such a relatively speedy rate. It's all down to two gigantic magnetic blobs of liquid iron hidden underneath the Earth's surface, apparently.

Unlike the fixed geographic North Pole, the magnetic North Pole shifts, and we've measured this movement since 1831. Over time, scientists discovered it was slowly meandering from the northern Canadian coast, across the Bering Strait, and towards Siberia at a rate of around 15 kilometres (9 miles) per year. Since the 1990s, that shift has been accelerating and now moves up to 60 kilometres (37 miles) per year southwards towards Russia.
It's always the Russians. Always. I tell ya…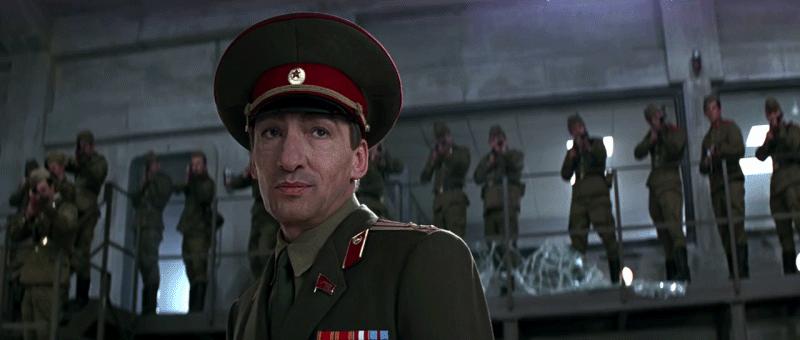 New Trek Show Announced
They're doing yet another Star Trek show. It's called Strange New Worlds.
Star Trek fans who finished season 2 of Discovery and are clamoring to see more of Capt. Christopher Pike helming the original starship Enterprise are getting their way, as CBS has announced a new series putting Pike, Spock, and Number One back on screen. Star Trek: Strange New Worlds will come to CBS' All Access streaming service, the network said today. Ethan Peck will reprise his role as Spock, the Vulcan science officer originally portrayed by Leonard Nimoy from the 1960s. Anson Mount, who played Pike in Discovery, and Rebecca Romijn, who played first officer Number One, will also reprise their roles. Many Star Trek fans began clamoring for a new spinoff set on the original NCC-1701 since Mount, Peck, and Romijn appeared in Discovery as well as several "short Trek" episodes.
Seems pretty clear what is happening here. They're killing Discovery. (I'm sure there will be some kind of coronavirus excuse for this.) They've figured out that they've massively manoeuvred themselves into an unsustainable situation with the plot holes and continuity issues of that show. And then they noticed that fans prefer shows (or parts of shows) that look like actual Star Trek.
No way will there be two shows in parallel like this. Discovery is also at a point after the abysmal end of season 2 where they can just bury it. And it'll probably be for the better.
Also Noteworthy
Other stories I've been reading:
So, that's it for me for this week. As announced yesterday, I will take a few days off from the newsletter while I do other important things. See you again soon. In the meantime, enjoy Hulkoff's new single Varangian!
---
This is an archived issue of my daily newsletter
FOXTROT/ALFA
. You can find more information about it, including how to subscribe via email,
on this page
.