FOXTROT/ALFA: Apple Announcements, Russia Lifts Telegram Ban, BlueKai Leak
Greetings, everyone! Against all rumours or hopeful expectations, I am not dead. I was merely incredibly busy over the last few weeks – mostly due to the release of the German coronavirus tracing app. I've been looking at the code, trying to contact the organisations involved, writing a lot about it and have been on national TV and radio trying to explain the thing to the general public. During this time, I was trying to keep my weekly podcast The Private Citizen running at all costs, because I was reporting on the app there as well. This left me with little time for this newsletter. And to be honest, I also needed an hour or two of free time to decompress now and again.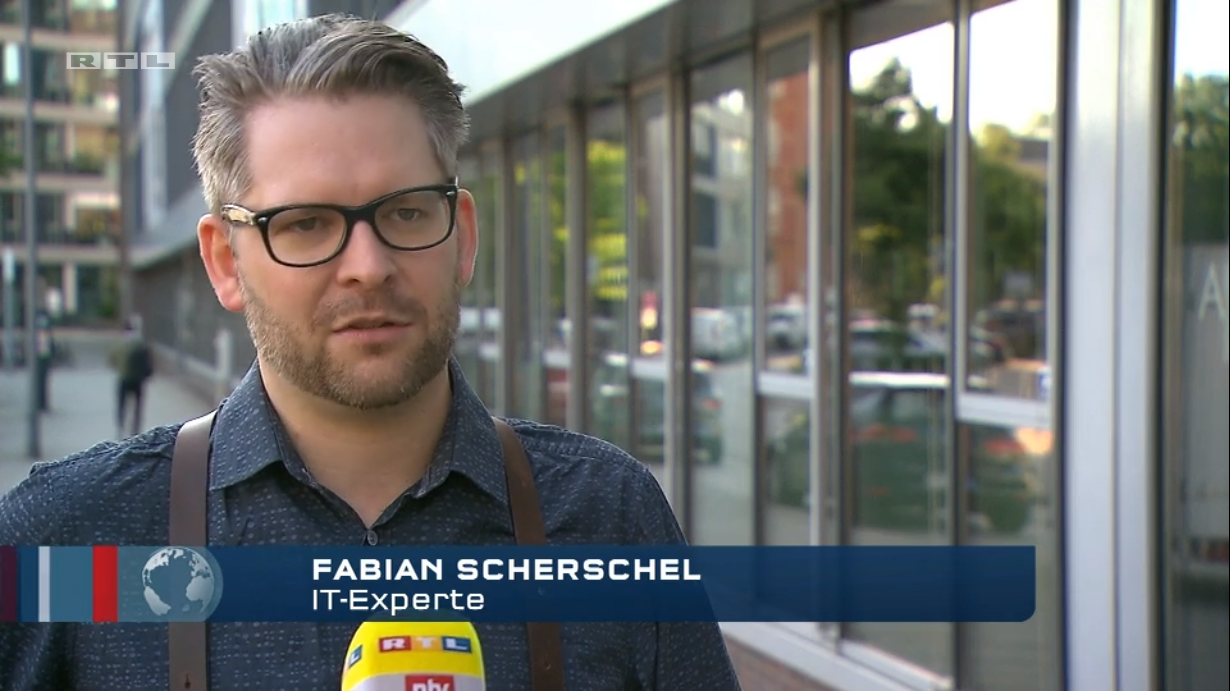 Thanks to everyone who contacted me asking about the newsletter. As I told you individually, I am planning to start delivering a regular daily newsletter again from today onwards. Please excuse the interruption in service. As I've said before, I'm trying to minimise these things as much as possible, but sometimes its unavoidable. That's one of the downsides of my chosen freelancer lifestyle – from time to time things get very spontaneous and unplannable. And it turns out things get even more wonky during a pandemic.
Anyway, that's enough excuses. Let's start this thing up again. Here's issue 125 of FOXTROT/ALFA for Monday, 22 June 2020 with your tech news for today.
WWDC 2020
We start the day with Apple and its first online-only product announcement.
Apple's WWDC 2020 was unique before it even began. It's the first time Apple's developer conference has been streamed exclusively online with no in-person event.
So what big announcements were there? First off, they're changing the look of iOS again with version 14:
Apple gave a first look at iOS 14, the new update coming to iPhones later this year. The most notable change comes in the form of widgets that you can place on the home screen. It's like if Apple Watch apps invaded the iPhone home screen – it's a really big deal that changes the look of the iOS software. Apple is debuting these new widgets in different shapes and sizes, and the idea is that you'll be able to have more data-rich info on your home screen.
There's also a lot of uninteresting shit like map views for cyclists and electric car users and new memoji (like we needed more of those). Also, your Apple Watch can now track how long you wash your hands. In case you didn't feel tracked and patronised enough already in 2020.
And macOS will also get a makeover:
Apple debuted its next major desktop software update, called macOS Big Sur. It features a big overhaul in design that brings it more in line with where iOS and iPadOS has been heading for the past few years. It's even getting a lot of the features coming to iOS 14 and iPadOS 14, like widgets, messaging improvements like grouping and pinned conversations, and the ability to edit your Memoji.
But the biggest news was probably that the first ARM-based Mac is coming later this year.
Apple will release the first Mac with Apple silicon end of this year, and it expects the transition to take two years. New Intel-powered Macs are still in the pipeline, so Apple isn't moving exclusively to ARM-based Macs just yet. Still, this is a big shift for Apple to move away from Intel-based silicon in Macs. The biggest addition this move to ARM-powered chips brings is the ability for iOS and iPad apps to run natively in macOS in the future. "Most apps will just work," says Apple, meaning you'll be able to run native macOS apps alongside native iOS apps side-by-side for the first time.

Apple's own pro apps will be updated to support the company's new silicon in macOS Big Sur, and the company is hoping developers will update their apps. "The vast majority of developers can get their apps up and running in a matter of days," claims Craig Federighi, Apple's senior vice president of software engineering. macOS Big Sur will also include a new version of Rosetta. Apple used Rosetta previously for the PowerPC shift to Intel-based Macs, and Rosetta 2 will automatically translate existing apps at install time. This means that even if developers haven't fully updated their apps, they should still work without modification. Apple is also using virtualization for running versions of Linux on these new Macs.
Heh. Suddenly everyone is big on Linux. Just took them a few decades, didn't it?
Not exactly the most breath-taking announcements from WWDC 2020 there, but I guess the pandemic is taking a toll on Cupertino, too.
Microsoft Defender ATP Can Scan for UEFI Malware
Microsoft's enterprise version of its virus scanner (Microsoft Defender Advanced Threat Protection) can now scan for UEFI BIOS malware.
The UEFI scanner is a new component of the built-in antivirus solution on Windows 10 and gives Microsoft Defender ATP the unique ability to scan inside of the firmware filesystem and perform security assessment. It integrates insights from our partner chipset manufacturers and further expands the comprehensive endpoint protection provided by Microsoft Defender ATP.

The new UEFI scanner reads the firmware file system at runtime by interacting with the motherboard chipset. Firmware scanning is orchestrated by runtime events like suspicious driver load and through periodic system scans. Detections are reported in Windows Security, under Protection history. Microsoft Defender ATP customers will also see these detections raised as alerts in Microsoft Defender Security Center, empowering security operations teams to investigate and respond to firmware attacks and suspicious activities at the firmware level in their environments.
Nice. Would be kind of cool to have in the default end user Windows 10 scanner, too.
Telegram No Longer Banned in Russia
The Russian government has lifted its restrictions on the Telegram messenger.
Russia has lifted restrictions on secure messaging app Telegram after its developers agreed to block some content. Telegram proclaims that it has a "mission to provide the best security combined with ease of use. Everything on Telegram, including chats, groups, media, etc. is encrypted using a combination of 256-bit symmetric AES encryption, 2048-bit RSA encryption, and Diffie–Hellman secure key exchange." All that crypto irked Russia, which has blocked VPNs and large ranges of IP addresses in order to stop messages flowing, on grounds that Telegram is used by extremists, terrorists and to distribute child exploitation material.

Now Telegram and Russia have reached an agreement to allow wider access to the app, seemingly in return for more co-operation. A brief statement from Russian telecoms regulator Roskomnadzor said "We positively assess the readiness expressed by the founder of Telegram to counter terrorism and extremism."
Telegram, which was founded by two Russians who also create the largest Russian social network VKontakte, has been repeatedly criticised for its crypto approach. It's not very transparent with how its crypto protocols work and are implemented and, worse, chats are not end-to-end encrypted by default. You have to specifically enable strong encryption for each and every chat. They also once claimed to have an office in Germany that I could never find any trace of when I wanted to contact them.
The two founders live in "self-imposed exile" from Russia and I think it's fair to say they don't see exactly eye-to-eye with their home country's government. Which is why statements like this make me think:
Telegram CEO Pavel Durov signalled his company's willingness to find a compromise in late 2019, when he Tweeted: "We support free speech and peaceful protest, but terrorist propaganda has no place on our platform. The success of our ongoing anti-ISIS efforts proves that you don't have to sacrifice privacy for security. You can – and should – enjoy both."
I didn't trust their crypto before and I certainly wouldn't do so now. When I'm thinking about where to put my encrypted information, a company run from London and Dubai, that once claimed to be headquartered in Germany when it really wasn't, and that is led by two Russian ex-oligarchs in exile isn't exactly topping the list.
Oracle Subsidiary Causes Huge Tracking Data Leak
Oracle owns a tracking company called BlueKai, which just had an absolutely huge data leak.
Tech giant Oracle is one of a few companies in Silicon Valley that has near-perfected the art of tracking people across the internet. The company has spent a decade and billions of dollars buying startups to build its very own panopticon of users' web browsing data. One of those startups, BlueKai, which Oracle bought for a little over $400 million in 2014, is barely known outside marketing circles, but it amassed one of the largest banks of web tracking data outside of the federal government. BlueKai uses website cookies and other tracking tech to follow you around the web. By knowing which websites you visit and which emails you open, marketers can use this vast amount of tracking data to infer as much about you as possible – your income, education, political views, and interests to name a few – in order to target you with ads that should match your apparent tastes. If you click, the advertisers make money.

But for a time, that web tracking data was spilling out onto the open internet because a server was left unsecured and without a password, exposing billions of records for anyone to find. Security researcher Anurag Sen found the database and reported his finding to Oracle through an intermediary — Roi Carthy, chief executive at cybersecurity firm Hudson Rock and former TechCrunch reporter. TechCrunch reviewed the data shared by Sen and found names, home addresses, email addresses and other identifiable data in the database. The data also revealed sensitive users' web browsing activity – from purchases to newsletter unsubscribes. "There's really no telling how revealing some of this data can be," said Bennett Cyphers, a staff technologist at the Electronic Frontier Foundation. The sheer size of the exposed database makes this one of the largest security lapses this year.
Pretty funny that a subsidiary of Oracle fucked up their databases. You'd think they, of all people, would know how to secure that shit…
Also Noteworthy
Other stories I've been reading:
---
This is an archived issue of my daily newsletter
FOXTROT/ALFA
. You can find more information about it, including how to subscribe via email,
on this page
.