FOXTROT/ALFA: Google Rolls Back Search Changes, The Curse of Boeing Continues, Quantum RAM
Hello and welcome to issue 71 of FOXTROT/ALFA for Monday, 27 January 2020! Here's what's important in technology today.
Cisco Webex Vulnerability
A vulnerability in Cisco's Webex online meeting software has been fixed. The flaws allows anyone to join password-protected meetings.
A vulnerability in Cisco Webex Meetings Suite sites and Cisco Webex Meetings Online sites could allow an unauthenticated, remote attendee to join a password-protected meeting without providing the meeting password. The connection attempt must initiate from a Webex mobile application for either iOS or Android. Cisco has applied updates that address this vulnerability and no user action is required.
Google Backpaddles on Search Design
Google is rolling back some of the design changes it introduced a week ago. The Register is on the case:
Google is under fire this week for rolling out a new design for its desktop web search results in which advertisements and normal links look almost the same. It's another example of the internet kingpin seemingly putting its profitability over its usefulness to the rest of us.

About an hour or two ago, a spokesperson for Google told The Register the revised layout – which was pushed to mobile last year, and now desktop – will be tweaked following outcry from netizens. "The design has been well received by users on mobile screens, as it helps people more quickly see where information is coming from and they can see a prominent bolded ad label at the top. Web publishers have also told us they like having their brand iconography on the search results page. While early tests for desktop were positive, we are always incorporating feedback from our users. We are experimenting with a change to the current desktop favicons, and will continue to iterate on the design over time."
With other words: We fucked up and only noticed when people told us. Thanks, Google, well done. Didn't do any focus groups this time?
Mitsubishi Electric Hacked via Trend Micro Zero-Day
Chinese hacker have (allegedly) hacked Mitsubishi Electric by using the company's anti-virus software against them. Apparently the hacker exploited a zero-day vulnerability in a Trend Micro product.
Trend Micro has now patched the vulnerability, but the company did not comment if the zero-day was used in other attacks beyond Mitsubishi Electric.

News of the Mitsubishi Electric hack became public on Monday, this week. In a press release published on its website, the Japanese electronics vendor and defense contractor said it was hacked last year. The company said it detected an intrusion on its network on June 28, 2019. Following a months-long investigation, Mitsubishi said it discovered that hackers gained access to its internal network from where they stole roughly 200 MB of files.
The Curse of Boeing Continues
Boeing isn't having a good time. At all. One could even say they are cursed.
AT&T's satellite telly service DirecTV will push one of its birds beyond its geostationary orbit – before it has a chance to explode into a million pieces. The broadcaster fears the batteries on board its Boeing-built Spaceway-1 satellite, which has been aloft since 2005, may detonate, spewing debris into the Clarke Orbit – named after the sci-fi super-author Arthur – and destroying other craft.

At the moment there's nothing to worry about: the satellite is operating under the power from its solar cells alone without involving the batteries. However, it will be eclipsed from the Sun by Earth on February 25, and will need batteries to continue to function, which may make it explode if used, and so DirecTV just wants to ship it out of the Clarke orbit as soon as possible to avoid any fuss.
At least it was past its end-of-life anyway. Still…
In some better Boeing news, the 777X didn't crash on its maiden flight. That's one long-ass plane, BTW. Wow.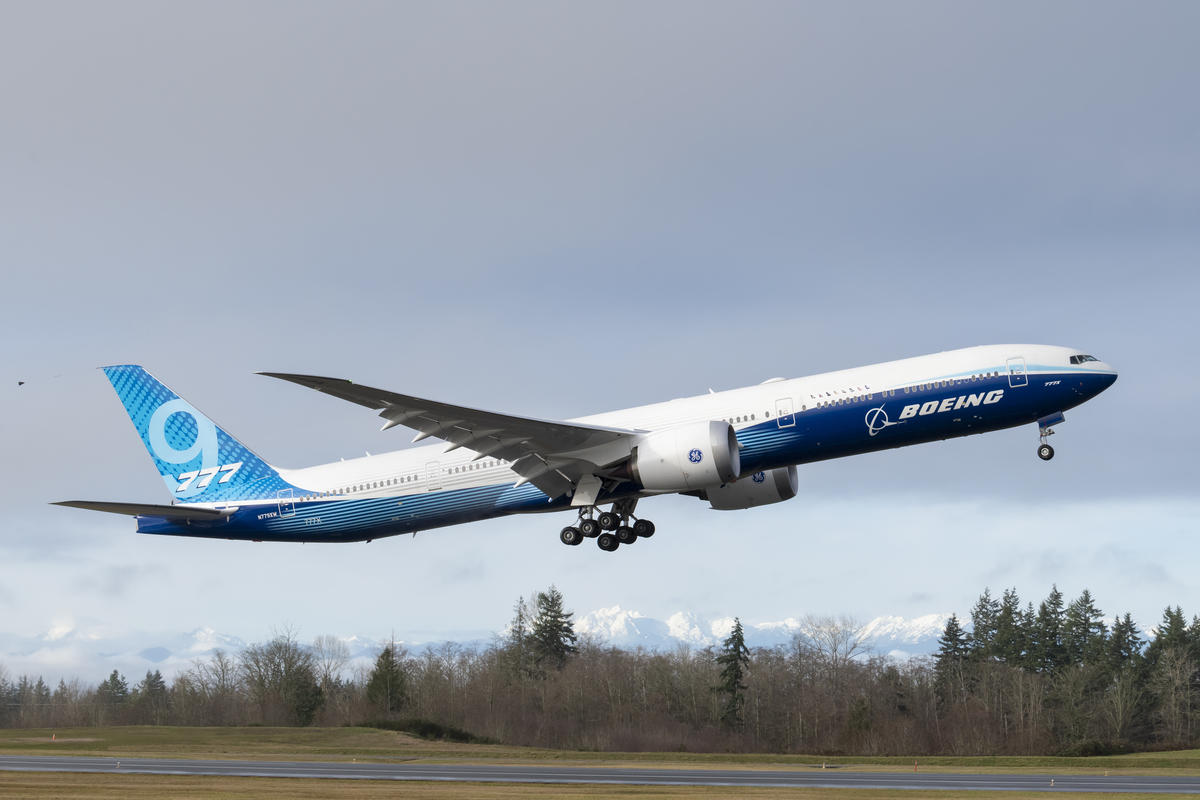 Maryland Wants to Outlaw Malware Possession
Because Baltimore, the biggest city in Maryland, was hit by ransomware attacks in 2018 and 2019, local politicians now want to outlaw possession of malware.
Local news website the Baltimore Fishbowl reported that Maryland's Senate heard arguments on Senate Bill SB0030, a proposition that would "label the possession and intent to use ransomware in a malicious manner as a misdemeanor" punishable with up to 10 years in prison and/or a $10,000 fine.

A local US Democratic Party politician, Susan Lee of Montgomery County, is the bill's lead sponsor. She told a local news agency: "It's important to establish so criminals know it's a crime."
Eh. I think they know. Also: Aren't those punishments a bit stiff? It's worse than the penalty for manslaughter in that state.
A block-caps line of the bill itself (PDF, 5 pages) says: "THIS PARAGRAPH DOES NOT APPLY TO THE USE OF RANSOMWARE FOR RESEARCH PURPOSES."
Well, at least that's something. Wouldn't wanna send the white hats in jail now, would we?
A New Type of RAM
British researchers say they have invented a new type of RAM that uses an order of magnitude less power than existing technologies. Something, something, quantum, something.
A new type of memory that could make computers and smartphones far more energy-efficient, if it ever reaches production, has been developed at the UK's University of Lancaster.

The Lancaster Uni team's fledgling memory technology, dubbed ULTRARAM, emerged in a paper published last year. It combines the best elements of DRAM and flash to offer, at least in the lab, fast random-access of non-volatile data. "It's a bit like having your cake and eating it too," said Lancaster physics professor Manus Hayne. "The new memory performs as well as, or better than, DRAM in terms of speed, but is non-volatile, meaning it can store data."

The Lancaster team's solution, it claimed, uses a quantum mechanical effect called resonant tunnelling, which allows an electron barrier to switch from opaque to transparent by applying a small voltage. A new paper by the team, published by the IEEE this month, describes more sophisticated simulations of ULTRARAM. The analysis showed that the memory was extremely energy efficient, using only 1 per cent of the energy required for RAM – "the lowest energy consumption of any known memory," said co-author Professor Hayne.

Hayne is confident that they have the real deal – even if it is still some way off from becoming commercially viable. "We're well aware of what we need to solve to make it manufacturable, and we don't see any fundamental problems," he said. "We're moving very fast on this. Within the next decade we'll either have it or we won't."
GTA VI Rumours
PC Gamer has a nice roundup of the current Grand Theft Auto VI rumours circulating at the moment. The recent uptick in these seems to be mostly related to Rockstar's tax filings.
Tax Watch, a UK-based "investigative think tank" that monitors and reports on the taxation situations of large companies and wealthy individuals in the country recently called out Rockstar for its overly-large tax relief filings. Aside from the claims that Rockstar is taking advantage of a tax program meant to benefit smaller companies, Tax Watch report also speculates that a new Grand Theft Auto game is in the works, stating that "the huge claims being put in by Rockstar are likely related to the production costs of GTA6."
Also Noteworthy
Here's some more stories I came across that you might find interesting:
---
This is an archived issue of my daily newsletter
FOXTROT/ALFA
. You can find more information about it, including how to subscribe via email,
on this page
.