FOXTROT/ALFA: Firefox 75, Anus Scans, Azure Went Titsup and Microsoft Didn't Notice
Welcome to issue 96 of FOXTROT/ALFA, your daily tech news and policy briefing. Here's what's happened on Wednesday, 8 April 2020.
New Firefox, Chrome Fixes
While Microsoft and Google have paused all new development on their browsers amid the lockdown, Mozilla has just released Firefox 75.
Version 75 of the newly third-placed browser (depending how you take your market-share statistics) includes some significant search improvements, with results arising from searches in the address bar featuring popular keywords in a bold font. The address bar itself also enlarges when the user opts to do a search, replete with a larger font.
That sounds horrible, actually.
As well as the cosmetics (some of which bring Firefox more into line with the competition and also aligns the Linux version with other desktop incarnations), Direct Composition is being integrated for Firefox on Windows to speed things along and some Penguinistas will be delighted to find the thing available in Flatpak. However, Moz did throw a bit of shade on the competition as it recognised the impact of the COVID-19 pandemic and insisted it would be maintaining its 2020 schedule "where some of our competitors have had to slow down or stop work." Not so for Mozilla, which recently laid off a bunch of staffers. "We've built empathy into our systems for handling difficult or unexpected circumstances." Moz's remaining staff are also "used to working remotely."

It isn't, however, entirely business as normal. While the release cadence won't change, the content will. Mozilla will "avoid" shipping changes that might break the government and health websites on which users depend as well as prioritising video-conferencing issues.
Well, at least Google is still fixing security issues with their own browser.
he Chrome team is delighted to announce the promotion of Chrome 81 to the stable channel for Windows, Mac and Linux. This will roll out over the coming days/weeks. This update includes 32 security fixes.
Three of them are rated with a "high" severity.
Google Forcing OEMs to Use Their New Partitioning Scheme
On the Android side, Google seems to be forcing manufacturers to use their Virtual A/B partitions with Android 11. The system is designed to make it more easy for Google to push updates to the phones without the vendors having to intervene. Which is a good thing and badly needed. Details from The Register:
Despite Google's better efforts, operating system updates on Android have long been a fragmented, disconnected mess. The launch of Android 11 will go some way to resolving that, with Google likely to force manufacturers to use the Virtual A/B partitioned updates system. A recent commit to the Android Vendor Test Suite (VTS) shows that it will soon check A/B Partitions are enabled for devices running Android 11. If not, the tests will fail.

These changes are not yet in production, and Google could easily change its mind before the official launch of Android 11, which is expected to land in the coming months.
But who knows what "in the coming months" means these days…
Partitioned – or "seamless" – updates work by copying the new version of Android to a separate partition on the device's internal storage. When the user reboots the phone, they boot into the partition containing the newer software version. This technology is nothing new. Google introduced the feature with Android 7.0 Nougat, as part of its Project Treble initiative. However, Google failed to mandate that OEMs actually use it. Predictably, this has caused inconsistencies across the Android ecosystem.

Google has unbundled many system-level apps and services from the core operating system, allowing them to be updated through the Google Play Store rather than via an irregular device update. This has technically made updates quicker and cheaper to deploy, although it's still largely up to the whims of the device manufacturer. Thrusting a standardised update system would help further, but without some serious arm-twisting from Google, it's likely this problem will remain.
The Smart Toilet That Scans Your Anus
No, you did read that right. And no, I didn't make that up. Behold Stanford University, proving once again that the label "smart" always means something horrible is going to happen when it comes to technology.
Sure, you can get a "smart" toilet that offers ambient colored lighting, wireless Bluetooth music sync capability, heated seat, foot warmer, and automatic lid opening and closing, but regular, not-all-THAT-smart-after-all toilets can't diagnose disease. This one can, Stanford scientists claim. It uses an array of sensors to measure your excreta, which means that yes, it can tell when your waterworks are on and will happily extend a dip stick into your babbling brook in order to conduct uranalysis. It will also use AI to scan and analyze images of your stools. In fact, it will capture both your pee and your stools on video and process them with algorithms that Stanford News says "can distinguish normal 'urodynamics' (flow rate, stream time and total volume, among other parameters) and stool consistencies from those that are unhealthy."
Sorry, what??? Are you guys insane? WHAT THE FUCK!?!
The Stanford researchers tested the toilet with 21 participants over the course of several months. To gauge how well users may accept it, the team also surveyed 300 prospective users. About 37% said they were "somewhat comfortable" with the idea, and 15% said they were "very comfortable" with the idea of "baring it all in the name of precision health."
Well, I can tell you what I think of it. Wanna ask me, Stanford?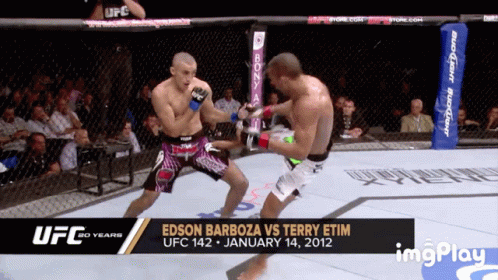 There. You got that? Leave my fucking arse alone, you creeps.
Microsoft's Azure Went Titsup and No One at Microsoft Noticed for Five Hours
"Oh, you wanted to use our cloud in the midst of a pandemic and the ensuing huge shift to digitalise all our lives? Ah well, sorry, we weren't paying attention", says Microsoft. So much for working from home.
In an impressively frank postmortem, Microsoft has admitted that at least part of its organisation was asleep at the wheel in a very real sense while its European DevOps tooling tottered.

The travails of Azure during the current surge in usage are well-documented but, as well as showing the limits of cloudy tech, the pandemic-induced capacity constraints have also shown up some all too human failings at Microsoft. Microsoft's Azure DevOps hosted pools were no exception to those constraints, and from 24 to 26 March customers in Europe and the UK experienced substantial delays in their pipelines.

It was bad. By Microsoft's own reckoning, during normal working hours over the three days, customers experienced an average delay of 21 minutes. The worst delay was nine hours.

With refreshing frankness, Chad Kimes, director of engineering, said: "On the first day, when the impact was most severe, we didn't acknowledge the incident for approximately five hours, which is substantially worse than our target of 10 minutes."
As we say in Germany: "Die kochen auch nur mit Wasser." ("They also cook using water", which is generally uttered to remind people that even celebrities, heads of state and employees of huge corporations are only human and also make mistakes.)
The Atari Retro Console Clusterfuck
Still waiting for that Atari retro console? Well, I think this means it's officially dead:
The architect of a retro games console has sued Atari for allegedly failing to pay his invoices, amounting to $261,720. Rob Wyatt's company, Tin Giant, was hired in July 2018 to design the Atari VCS console, but quit the contract in October 2019, telling The Register he had resigned because "Atari haven't paid invoices going back over six months."

Tin Giant's invoices are included as part of his lawsuit, and show Wyatt and software engineer Adam Litton were hired at a rate of $140 an hour to design the console from the ground up, based in large part on the fact that Wyatt was the chief architect of Microsoft's original Xbox console.

Wyatt was critical to the project's progress: Atari has not developed or manufactured a games console for over 20 years. Atari's current CEO, Fred Chesnais, owns the rights to the name and for years has announced a series of projects that seek to capitalize on the famous brand but which don't seem to exist on anything but paper. The Atari VCS, originally called the Ataribox, was first announced in June 2017. To Atari's surprise and delight, however, it proved a success, raising $3m through a crowdfunding campaign. The only problem was that Atari comprised two staff, neither of whom had any experience in designing or building games consoles.

Despite announcing in December 2017 that the console would be available to pre-order later that month, the company pulled the launch at the last minute and its website went offline. It was later claimed the launch was pulled because Atari had been threatened by controller maker Dreamgear, whose design the startup had been planning to use, but which it did not have the rights over. The company went silent for several months before it reappeared at the Games Developer Conference in San Francisco in 2018 to show what it laughingly called a prototype but which was nothing but an empty plastic box.

That same month, Atari was sued by the man who had first approached Atari with the idea of doing a modern version of its classic 2600 console, Feargal Mac Conuladh. Conuladh claimed Atari had reneged on a deal to give him a 4 per cent cut of crowdfunding revenues over $200,000, plus 25 per cent of the limited company set up to launch the console (Atari VCS LLC), and shares in the Atari company. Conuladh said he never received the $112,000 he was owed and sued. He settled out of court in May 2019 for €75,000 ($82,400).

Despite having twice promised to launch and having taken in millions of dollars, it wasn't until July 2018, in an effort to stop the project falling apart, that Atari hired Tin Giant to design the console. It's not clear what Atari was intending to provide to customers before that point. It has been nearly three years since Atari announced its console and despite three separate money-raising rounds where gamers have been asked to hand over hundreds of dollars to "pre-order" their kit, Atari has yet to ship a single product.
Wow. What a clusterfuck. And what a sad decline for a once legendary name in the business.
Also Noteworthy
Some other stuff I've been reading today:
---
This is an archived issue of my daily newsletter
FOXTROT/ALFA
. You can find more information about it, including how to subscribe via email,
on this page
.