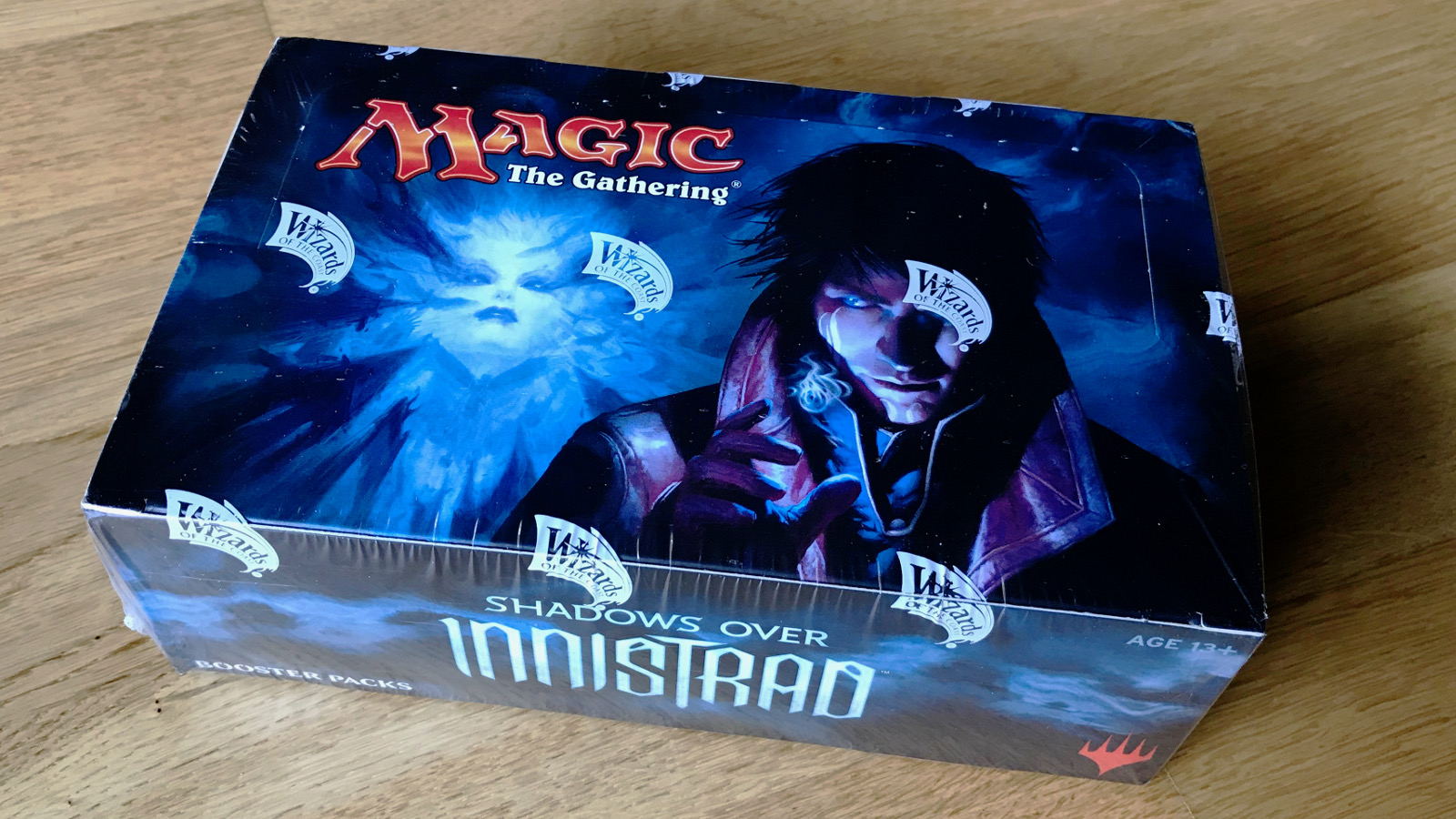 If you're coming to OggCamp in October, how about a game of Magic The Gathering or two?
After several years of absence from the conference I co-founded back in 2009, I've decided to return to OggCamp this year. With it being the ten year anniversary, and with it the ten year anniversary of many personal things connected to the event, I really couldn't stay away. I'm not officially involved with the conference anymore, aside from originally having named it and having been a big part of the initial push to make it happen, but I'm currently designing this year's logo and other collateral. Since I'm not part of the organising team on the ground, however, I've got some time on my hands on the actual weekend and have been thinking about little things I could organise for people. So I came up with the idea of the OggCamp Magic Corner.
Since my good friend and podcast co-host Dave is coming too and we had wanted to meet for some Magic The Gathering anyway, I proposed to buy a box of Shadows over Innistrad for us so that we can play some limited Magic – Dave loves Innistrad. I decided to extend the invitation to anyone who's coming to OggCamp and wants to play some MTG. If we get four or maybe even eight people together at one table, we could do some drafting. I mean, come on …at worst you get some free cards, right? If nobody steps up, I figure Dave and me will just play some two player draft formats. But I'm also up for teaching people Magic in case they're curious but have never played before. I'll also bring some Constructed decks along for that purpose.
So in short: If you are coming to OggCamp and you play Magic (or want to learn how to play Magic) let me know! Drafts are on me.
I hope to see you in Manchester in Oggtober! And maybe we get to sit down to play some MTG together and have some fun with vampires and werewolves. Hit me up via the Fediverse or on Twitter if you're game.