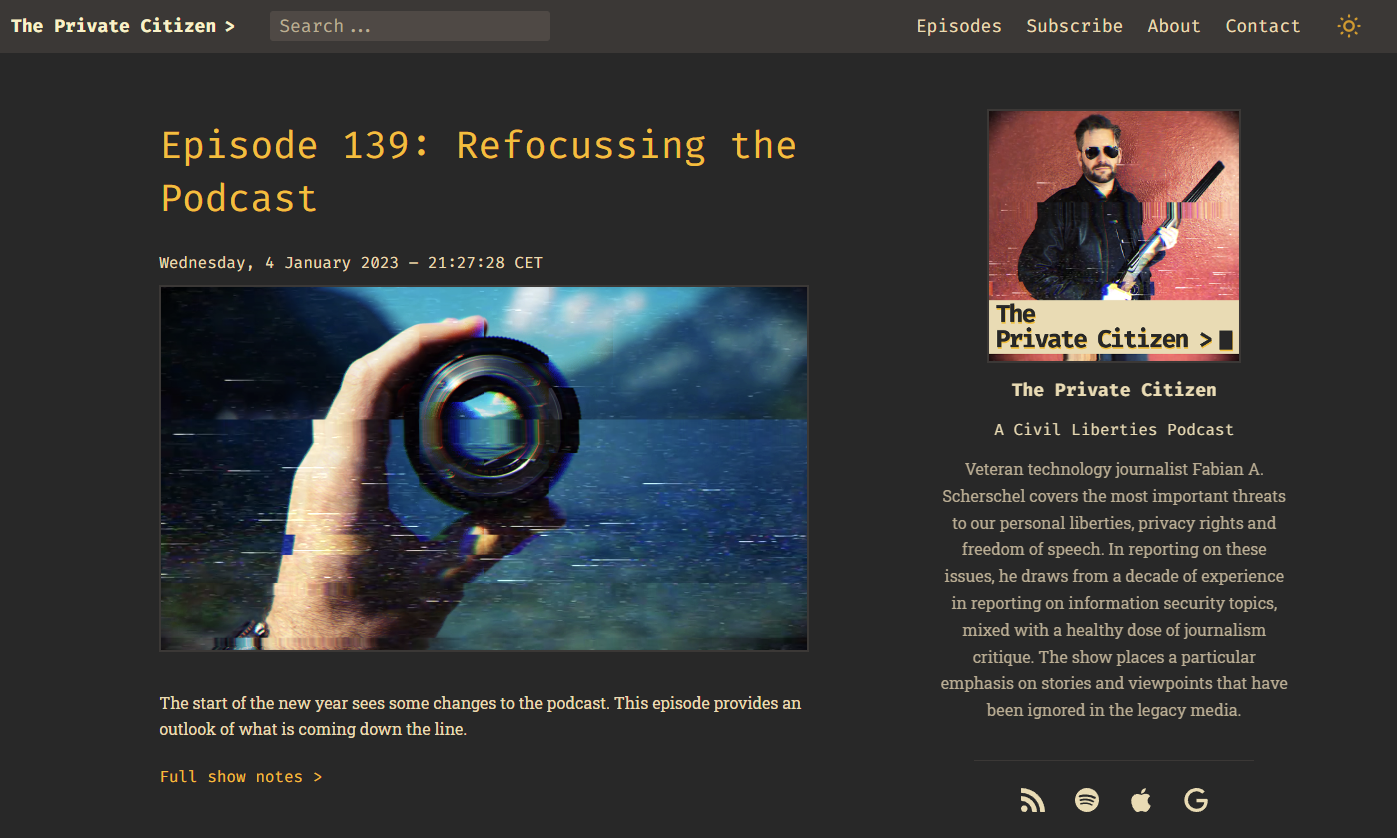 The fourth year of The Private Citizen brings some changes, but keeps the important things the same.
With us moving into the fourth year of The Private Citizen, I have decided to once again adapt the podcast to the changing times. Therefore, I've decided to double down on the civil liberties aspect of the show and make the podcast more focussed on issues of personal liberties and freedom of speech. I will still report on privacy issues and relevant tech news, but I feel that our freedoms are very much under assault at the moment and that these issues underpin, and overshadow, everything else. I feel that, should we not be able to get this rampaging erosion of our civil liberties under control, we might lose it all. Therefore, I have decided that the show should reflect this.
Since I wanted to rework the website for the podcast for quite a while, I thought that starting fresh into the new year would be a good idea. That's why, together with today's episode release, I have also launched a new website. This new site includes a few new features, like a search and dark mode (which is on by default). I took the opportunity to also update the branding of the podcast to make it reflect my renewed focus. I explain all of this at length in today's episode:
→ The Private Citizen 139: Refocussing the Podcast
The start of the new year sees some changes to the podcast. This episode provides an outlook of what is coming down the line.
I hope you will enjoy the changes to the show. I've tried my best to keep everything that works about the podcast (which, frankly, is a lot) and change some of the things that I felt needed a refresh. Like the website.