Three new books from the authors behind The Expanse!
The Expanse has been my favourite book series in decades. I discovered it when the pilot to the TV series first aired in the US (I had to watch that via a VPN back in the day) and started every one of the subsequent books on the day it was released. Now, James S.A. Corey, the author duo behind the series, have announced a new sci-fi space opera trilogy. The first book of which, The Mercy of Gods, will arrive on 6 August 2024.
How humanity came to the planet called Anjiin is lost in the fog of history, but that history is about to end. The Carryx — part empire, part hive — have waged wars of conquest for centuries, destroying or enslaving species across the galaxy. Now, they are facing a great and deathless enemy. The key to their survival may rest with the humans of Anjiin.

Caught up in academic intrigue and affairs of the heart, Dafyd Alkhor is pleased just to be an assistant to a brilliant scientist and his celebrated research team. Then the Carryx ships descend, decimating the human population and taking the best and brightest of Anjiin society away to serve on the Carryx homeworld, and Dafyd is swept along with them.

They are dropped in the middle of a struggle they barely understand, set in a competition against the other captive species with extinction as the price of failure. Only Dafyd and a handful of his companions see past the Darwinian contest to the deeper game that they must play to survive: learning to understand — and manipulate — the Carryx themselves. With a noble but suicidal human rebellion on one hand and strange and murderous enemies on the other, the team pays a terrible price to become the trusted servants of their new rulers.

Dafyd Alkhor is a simple man swept up in events that are beyond his control and more vast than his imagination. He will become the champion of humanity and its betrayer, the most hated man in history and the guardian of his people. This is where his story begins.
The new trilogy was announced in a video stream last night.
"I pitched Daniel an idea a couple of years ago," Franck said in a Crowdcast announcing the book. "It might have even been like 10 years ago. But I pitched him this idea of the Book of Daniel, from the Old Testament, but as a science fiction story. That's ultimately what it is. At some point when I was pitching him the idea, he pointed out that there was a little touch of Ursula Le Guin in it, a little touch of Frank Herbert in it. So we started describing it as the disappointing love child of Frank Herbert and Ursula Le Guin [laughs] as a retelling of a biblical myth."

"It was a really interesting place to go after The Expanse. The Expanse had so much in a particular slice of space opera that was sort of between late Apollo 13 and kind of early Buck Rogers that we spent a lot of time there. This is still space opera, but it's such a very different place, a very different part of the genre. There's some things we get to do and play with we couldn't have done anyplace else."
Sounds intriguing! And very different from The Expanse. Which is probably a good thing. That series did pretty much run its course in the end. This sounds very G.R.R. Martin in space to me. Luckily, these guys deliver their books in time.

There also seems to be a healthy dose of Starship Troopers in that concept. Which is also a good thing. I can't wait! I'll pre-order this one for sure!
Edit, 10 November 2023, 08:05 CET: The trilogy as a whole is called The Captive's War.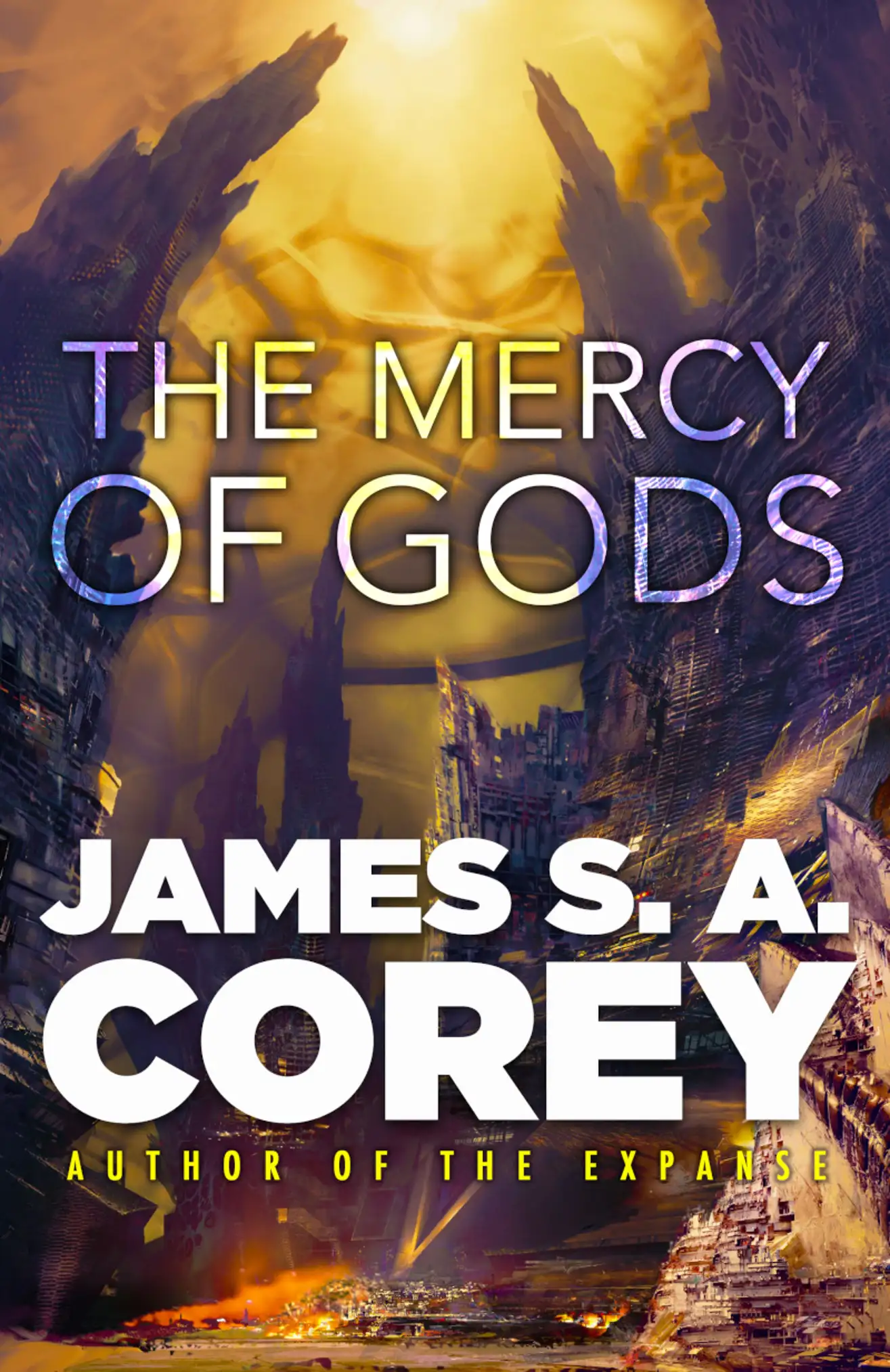 The cover for the first book in the new trilogy (image: Orbit Books)