The Truth: Guido van Rossum Retires, GitLab Apologises, More Catalina Woes for Apple Users
Thursday, 31 October 2019
Boo!! And happy Halloween!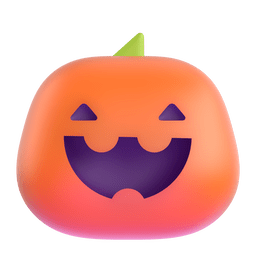 Here's all the spooky stuff that has been happening in the IT world today.
Why do I love this job of mine so much? Because if weird stories like this one: "Twitter says a bug in macOS 10.15.1 aka Catalina stops users of the social network's desktop Mac app from entering certain letters in account password fields. When attempting to type their passwords into the application to log in, some characters are ignored, specifically 'b', 'l', 'm', 'r', and 't'. Other programs may also be similarly affected." No, I'm not making this up… Apparently macOS is interpreting this key presses as shortcut commands. Apple hasn't said when it intends to fix this. Man, Catalina is turning out to be a rocky road for macOS users. Maybe hold out a bit if you're an Apple user and haven't upgraded yet.
British Telecom (BT) has reported their latest earnings and it looks like the company is treading water with a revenue of £11.41 billion, down 2% from last year. The company is blaming this on "the impact of regulation, declines in legacy products, and strategically reducing low margin business."
Meanwhile, Huawei is doing great, despite the trade war the US is waging on the Chinese hardware manufacturer. Carried by increased demand in its home market, the company has increased sales by 29% and has shipped 66.8 million devices worldwide in the last twelve months. Huawei is therefore gaining on the smartphone market leader, Samsung, who's also increased its sales. Meanwhile, Apple, in third place, has been dropping sales over the same period.
Microsoft is taking more steps to further lower the already extremely frigid temperatures in hell. The company has now announced that it has signed the Oracle Contributor Agreement and is ready to contribute to OpenJDK.
GitLab has apologised for trying to crank up the tracking of users of its hosted service. The Register sums it up as follows: "VP of product Scott Williamson announced on 10 October that 'to make GitLab better faster, we need more data on how users are using GitLab'. Williamson said that while nothing was changing with the free self-hosted Community Edition, the hosted and licensed products would all now 'include additional JavaScript snippets (both open source and proprietary) that will interact with both GitLab and possibly third-party SaaS telemetry services (we will be using Pendo)'. The only opt-out was to be support for the Do Not Track browser mechanism." The company's customers, and its staff, it seems, weren't pleased by this at all. Unsurprisingly, as many are presumably using GitLab to get away from Microsoft tracking them via GitHub. One of GitLab's own developers commented: "We have plenty of customers who would not be able to use GitLab if it starts tracking data for on-premises installations." Maybe they should have asked that guy before announcing this change? Anyway, they've reversed the change now. "Based on considerable feedback from our customers, users, and the broader community, we reversed course the next day and removed those changes before they went into effect. Further, GitLab will commit to not implementing telemetry in our products that sends usage data to a third-party product analytics service", says the company's CEO.
Guido van Rossum, creator of Python, is leaving Dropbox to retire. He'd already stepped down as the Python project lead in 2018. It is currently not known if he will continue work on Python at all.
The Register wins headline of the day, if not of the week with this beauty – Xiaomi the way to go phone: That would be with a 108MP camera by the looks of things.
---
This is an archived issue of my daily newsletter
FOXTROT/ALFA
. You can find more information about it, including how to subscribe via email,
on this page
.