The Truth: NASA Finds Crashed Indian Moon Lander, Page and Brin Quit Alphabet, Firefox 71 Brings Built-In VPN
Welcome to The Truth for Wednesday, 4 December 2019. I'm changing up the layout of the newsletter a bit to make it more readable. I hope you like it. If you have any feedback about this, simply reply to this email and tell me about it. But let's get into the tech news, shall we?
Google founders Larry Page and Sergey Brin have left Google's parent company Alphabet. Google CEO Sundar Pichai now also becomes CEO of Alphabet.
NASA has found and photographed the remains of the Indian landing craft Vikram on the moon. Vikram, part of the Chandrayaan-2 mission, had crashed on the moon on 6 September following a problem with its software.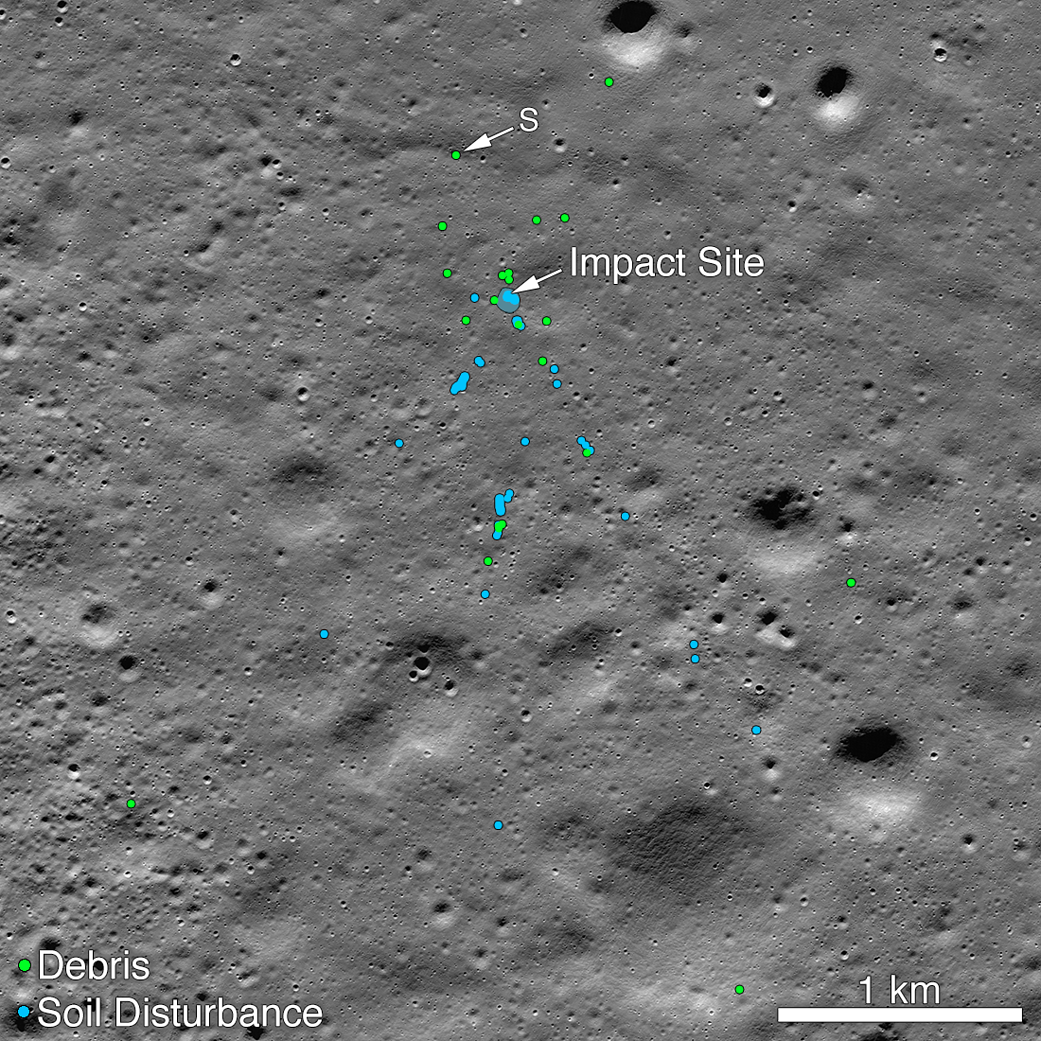 Russia has blocked the stock photo website Shutterstock because it includes a picture of a small russian flag in a piece of dog poo. "Russia's media regulator, Roskomnadzor, explained that Shutterstock was blocked for insulting state symbols". In the past, the Russian regulators have gone after VPN providers, the messenger Telegram and also the German mail provider Mailbox.org (German), which runs my own email accounts.
The Council of the European Union has warned EU member states that 5G networks pose increased security risks. Their objections seem to be mostly aimed at Huawei. With other words: same old, same old…
Firefox 71 has been released and includes better tracking protection and a test of a new built-in VPN system called FPN. The Register says the following about the VPN feature:
FPN creates a secure tunnel from the user's browser or device to the internet, protecting any data passing through a Wi-Fi hotspot – if you must log into a public WiFi hotspot, you should use a VPN. Instead of providing the user's IP address, it presents its own IP address, which makes tracking more difficult.
In response to Mozilla's post about FPN, Tavis Ormandy, a noted security researcher at Google, expressed skepticism on Twitter about the value of VPNs outside of hostile network scenarios. He pointed to a widely cited GitHub post that argues the legitimate uses for VPNs are very limited.
The FPN browser extension is powered by Cloudflare; the FPN full-device VPN uses WireGuard, a relatively new VPN technology, on servers operated by Mullvad, a service provider based in Sweden that says it doesn't log user activity. Mozilla is opening up a waitlist where would-be users of FPN's full-device service can sign up. Those who are eligible – US-based Firefox Account holders with Windows 10 devices – are promised an eventual signup link for FPN access at the introductory price of $4.99 per month, which is about what it costs to run one's own Outline VPN server through a service provider like Digital Ocean.
Mozilla has also pulled extensions from anti-virus vendor Avast from the Fitefox add-on store because they are of the opinion that they violate the user's privacy. "The Avast extensions, when installed in your browser, track the URL and title of every webpage you visit, and how you got to that page, along with a per-user identifier and details about your operating system and browser version, plus other metadata, and then transmit all that info back to Avast's backend servers." This is reported in The Register based on research done by Adblock Plus founder Wladimir Palant.
Keep in mind that Adblock Plus and Palant's company Eyeo have themselves been criticized in the past on privacy grounds. Eyeo maintains an ad whitelist and shows ads to Adblock Plus users that it deems safe. This is based on doing business with Eyeo's own partners in the advertising industry who pay for these ads being placed, rather than following the interests of adblocker users. Eyeo says these ads are safe and don't track users, but there is no independent oversight in place.
The Verge is reporting from the Elon Musk "pedo guy" trial:
There were so many lawyers, and they were all wearing nondescript suits in blue or gray that are cut badly in the upper arm area. I have seen many shapes and styles of shoulder pads, all of them bad. I have seen an improbable amount of hair gel. I have seen loafers, flimsy and sturdy. I have seen, among the trial's observers, a man wearing two sets of glasses, one over the other, presumably to avoid having to buy bifocals. The best-dressed people in the room are in the jury, and it's not close. (The jury has been instructed not to read the press, so it's not like I'm sucking up here.)
I love their style.
He said Musk could "stick his submarine where it hurts." For some reason, everyone who has spoken so far, including Musk, construes this as "stick it up his ass" though a submarine would probably hurt in plenty parts of one's body if enough pressure were applied. An armpit, for instance. A belly button.
Apparently Musk's defence is that calling someone a pedophile is a "fill-in-the-blank insult", not actually an "allegation of crimes" and "joking, taunting in a fight between men." He also claimed he isn't influential on Twitter.
In the case of the raid on a "bulletproof" server farm in an old NATO bunker in Germany the DA's office is reporting that charges will soon be brought [German] against 13 suspects, 7 of which are currently in held in jail. A Dutch citizen, who had bought the bunker in 2013, stands accused as having masterminded the "darknet" hosting operation.
The Register has summarised the three-hour keynote of Amazon's AWS conference re:Invent. If you're into cloud computing, it's well worth a read with many interesting announcements sprinkled throughout.
---
This is an archived issue of my daily newsletter
FOXTROT/ALFA
. You can find more information about it, including how to subscribe via email,
on this page
.