FOXTROT/ALFA: Apple to Reform App Store Rules, The Segway is Dead and Teslas are Crap, Celebrity Hack
Hey, all… I know I'm a bit late today. Let's pretend I'm working in a US time zone right now, OK? I was pretty busy. Released a podcast episode, among other things… Anyway, here we go: Issue 127 of FOXTROT/ALFA for Wednesday, 24 June 2020.
The Aftermath of the .org Deal
So, that deal of the .org registry to private investors was halted. But what's going on now? Looks like the people want to know how this whole thing came to be in the first place.
The non-profit organizations that fought to halt the sale of the .org registry to a newly created private equity firm are demanding an independent review into the fiasco, which pitted charities against domain registrars over the billion-dollar aborted deal. "While we are pleased that .org is not being sold to Ethos Capital, there's nothing in the recent announcement that addresses the unilateral decision-making that led to the Internet Society (ISOC) board of directors deciding in secrecy over a matter of weeks to sell the .org domain," noted a letter today from NTEN, the EFF, and AccessNow to the Internet Society, which runs the dot-org top-level domain name.

It's been nearly three months since the controversial sale of the domain-name registry was vetoed by DNS overlord ICANN, following campaigning by netizens and a massive campaign by non-profits and a terse demand by California's attorney general that the sale be called off.

A widely held view in the internet community is that the executives at the heart of the matter, and the boards of directors for both PIR and ISOC, failed to do their jobs. In response to what has been a catastrophic impact on ISOC's reputation and standing, its board has attempted to punt the issue into the long grass by establishing a new Governance Reform Working Group. But that group will remain firmly under the control of the ISOC board, and can only make recommendations. No scope or remit has been provided. That blatant effort to provide the appearance of accountability, while ensuring that no real changes are made, is thought to have triggered the main demand in the non-profits' letter: a "transparent, independent, third-party review" of the decision to approve and push the sale to Ethos Capital.
Sounds reasonable, if you ask me. That swamp should be drained.
Apple Promises App Store Rules Reform
Meanwhile, Apple has promise to reform its app review process. Wow. That was fast! Just took more than a decade of complaining from everyone.
Coming after the outcry over the company's rejection and subsequent acceptance of Basecamp's Hey email client, Apple's failure to get a US antitrust case dismissed, and the EU's announcement of an antitrust inquiry into Apple's App Store rules, the company's policy change looks like an effort to appease frustrated developers and keep regulators at bay.

"Two changes are coming to the app review process and will be implemented this summer," Apple said in a statement. "First, developers will not only be able to appeal decisions about whether an app violates a given guideline of the App Store Review Guidelines, but will also have a mechanism to challenge the guideline itself. Second, for apps that are already on the App Store, bug fixes will no longer be delayed over guideline violations except for those related to legal issues. Developers will instead be able to address the issue in their next submission."
Or as The Register puts it in their headline: Apple says if developers are unhappy with its App Store decisions, it will entertain appeals against its rulings – and even its own rules.
Let me guess… knowing Apple's track record, it will work like this: "Uhm, yes, we have entertained your appeal and we've decided that it is completely baseless. Thank you, please come again."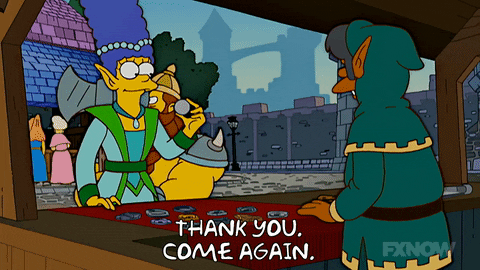 In other major breaking news at Apple:
After temporarily ditching the iconic Mac "chime" in 2016, Apple is finally bringing it back with the upcoming release of macOS Big Sur.

The Mac chime is iconic. On a functional level, it merely indicates that the computer hasn't identified any hardware or software faults during its boot process. But to some die-hard Mac users, their relationship with that iconic F#-major chord is something more emotional. Sentimental, even. Apple has used the same sound since the iMac G3, first released in 1998.
Britons Spent a Quarter of Their Lockdown Time Online
Unsurprisingly, locking everyone in their homes increases internet usage.
Brits are spending more time than ever online, according to comms watchdog Ofcom's latest Online Nation report, and it's all thanks – surprise, surprise – to coronavirus. In April, at the height of lockdown, the average person was online for four hours and two minutes each day. That, the regulator says, represents more than a quarter of the typical person's waking hours.
Looks like I'm way ahead of the curve. I reckon I've spent less than a quarter of my waking day offline, for years. Including when I lived in the UK.
Thank the Gods, the Segway is Dead
In yet another reminder that the heady days of the noughties are but a distant memory, the classic Segway is set to officially end production after a near-twenty-year run. Fast Company tells us the iconic electric scooter is going to end commercial production on July 15, with 21 of the 33 workers at its Bedford, New Hampshire plant in the States facing layoffs. The rest will be kept on temporarily to handle remaining orders and Segway's contracts with law enforcement and the tourism industry.
Best part of this story:
Yes, it's true that Jimi Heselden, the British businessman who bought Segway Inc in 2010, died that year after accidentally reversing his Segway off a cliff after making way for a passing dog walker.
Karma is real, people.
And while we are on the topic of crap and vehicles:
On Wednesday, J.D. Power has just released its Initial Quality Survey for 2020. Conducted annually for the past 34 years, the survey queries buyers of new cars of that model year to find out what, if any, problems they encountered within the first 90 days of ownership. Each brand is then ranked on the number of problems it experienced per 100 vehicles (PP100). 2020 is the first year that Tesla has been included in the survey.

According to J.D. Power's survey, Tesla's initial quality score is 250 PP100, a feat which makes even Audi and Land Rover seem reliable by comparison. Although to be entirely accurate, Tesla isn't officially ranked last, because the brand won't allow J.D. Power to survey its customers in 15 states where OEM permission is apparently required.
I wonder why…
Confidential Information from Nicki Minaj, Mariah Carey, and Lebron James Leaked
The celebrity blackmail game seems to be alive and well.
The REvil ransomware gang declared it will sell off troves of the paperwork, which it said it exfiltrated from the computer systems of American showbiz lawyer Allen Grubman. Unspecified stolen data about chanteuses Nicki Minaj and Mariah Carey, along with basketball ace Lebron James, will be up for auction on July 1, with a reserve price of $600,000, according to a statement posted to the crew's Tor-hidden blog seen by The Register.

A post advertising the auction was filled with lurid claims that it would reveal "big money and social manipulation, mud lurking behind the scenes and sexual scandals, drugs and treachery," as well as "bribery by Democratical Party" [sic].

Infosec biz Emsisoft's Brett Callow told El Reg an apparent delay between the initial hack and the auction announcement may have been an attempt by the gang to build "anticipation" for the sale in the criminal marketplace. He said: "The crims likely do have at least some of the information they claim, but it may or may not be as salaciously juicy as they say. The claims and sex and political scandals could be utterly bogus and made only for the purpose of creating a bidding war. Let's face it, you wouldn't be able to ask for your money back were it to turn out that REvil had misrepresented the goods. Well, you could ask I suppose, but you probably wouldn't have much luck."
Chris Avellone Gets MeToo'd
They are trying to cancel Chris Avellone, one of the best game narrative writers in the business.
Studios working with Chris Avellone have issued statements addressing their relationship with the prominent games writer and designer, following allegations of sexual harassment posted on social media over the weekend. Avellone has individually responded to some of these allegations, but has not yet issued a general statement. Dying Light developer Techland last night said it had parted ways with Avellone, who had been working on the narrative for Dying Light 2. The Waylanders developer Gato Studio said Avellone's contract had already been completed. Writer Emily Grace Buck separately added that Avellone's contribution was small, and would now be revisited. Avellone had also been working with Paradox Interactive on Vampire: The Masquerade – Bloodlines 2. In a statement to Gamespot, the developer said Avellone's contributions were "brief" and no longer in the game due to an "iterative creative process".

Avellone rose to fame as a designer and writer on Planescape: Torment, Star Wars Knights of the Old Republic 2 and Fallout: New Vegas. More recently, his writing has been found in numerous RPGs, such as Wasteland 2, Pillars of Eternity and Torment: Tides of Numenera.
Or, as one could put it, almost all of the best games ever made, when it comes to story and narrative.
You know what? I've had it with this cancel culture bullshit. We need to stop listening to these people. If a crime was committed, let the courts handle it. At the very least, shame somebody publicly on Twitter right away. Doing it years later, one person's word against the other's, is idiotic. It's obviously enough to just allege this to ruin someone's life. We have to ask ourselves long and hard if this is how we want to build our society going forward. Why even have courts and a judicial system if this is how it goes? Why not settle all of this in the Thunderdome while we're at it? Christ alive.
Also Noteworthy
Another story I've been reading:
---
This is an archived issue of my daily newsletter
FOXTROT/ALFA
. You can find more information about it, including how to subscribe via email,
on this page
.