FOXTROT/ALFA: Google Will Start to Pay Publishers, Wirecard is Bankrupt, GitHub Changes its Design
Greetings, everyone! I apologise that I wasn't able to send you the full newsletter via email for issue 127 and had to resort to mailing you a link to the archived version on fab.industries …this was down to a bug on the side of my newsletter provider. They've fixed it now. And so here's issue 128 of FOXTROT/ALFA for Thursday, 25 June 2020 with your tech and policy news for the day.
Record DDoS Attack (Again)
Another pair of record-setting distributed denial-of-service (DDoS) attacks has been reported:
Last week, Amazon reported that its AWS Shield DDoS mitigation service went head-to-head with a 2.3 Tbps attack, a 35-percent increase over the 2018 record. Meanwhile, network provider Akamai said on Thursday that its Prolexic service repelled a DDoS that generated 809 million packets per second. That's a 35-percent increase over what's believed to be the previous high-water mark of the 600Mpps DDoS that Roland Dobbins, principal engineer at competing mitigation service Netscout Arbor, said his company handled.
The IBM Cloud Takes a Tumble
IBM's cloud has been having issues.
Let's call it Wobbly Wednesday: 30 services on IBM's cloud took unplanned naps on June 24th and Big Blue's offered little or no explanation for the incidents. The outage reports come from across the world, with the exception of Latin and South America.

Big cloud run lots of services and plenty of them wobble from time to time. But The Register seldom sees so many services in a single cloud have bad days on the same day.
All Hail the Leistungsschutzrecht
Google has caved in its fight with European publishers.
Google is prepping a "new news experience" to launch later in 2020 – for which the internet giant will finally directly compensate some publishers of "high-quality content" under a new licensing program. Google's move follows actions by antitrust regulatory groups in Australia and France calling on Google to pay for news content, as well as complaints by Rupert Murdoch's News Corp that the massive search company has profited off its intellectual property.

In addition to paying to license news content, Google also is offering to pay for free access for users to read paywalled articles on a publisher's site, the company announced. "This will let paywalled publishers grow their audiences and open an opportunity for people to read content they might not ordinarily see," Brad Bender, Google's VP of product management for news, said in a blog post announcing the initiative.
The fact that these publishers want to get paid for short snippets that get people to their sites – and in many cases almost all the people reading the damn articles – cracks me up. They get all their traffic from Google. They get a lot of their advertising money from Google and now they want Google to even pay them for the privilege of advertising their content.
Maybe I'd get behind this if they paid their authors more fairly. Or if they actually published good journalism. As it stands, the publishers clamouring most loudly for this money are the ones publishing the most despicable crap. "Publishers of high-quality content" my ass.
Wirecard Goes Up in Smoke
Wirecard just declared bankruptcy.
Wirecard collapsed on Thursday as the once high-flying German payments service provider announced it would file for insolvency following revelations of a multiyear accounting fraud. The Aschheim-based technology company, which a week ago had a market value of €13bn, said in a regulatory statement that it faced "impending insolvency and over-indebtedness".

It is the first insolvency of a member of Germany's Dax index of blue-chip companies in its 32-year history. Wirecard shares, down 90 per cent in the last week, were suspended for one hour shortly before the company's announcement that it will file an application for insolvency at the Munich district court later today.
If you want to know how they misplaces 1.9 billion euros and what other shady shit they got up to, including gaslighting whistleblowers, may I recommend this excellent podcast episode.
GitHub Launches Redesign
When was the last time a big website announced a redesign and you went "yeah, that looks definitely better"? Well, exactly! Same with GitHub.
GitHub has redesigned its web repository layout for an "improved mobile web experience", but developers were quick to find flaws in the new approach. GitHub said that its new design has three key features. First, a responsive layout to improve usability on mobile web browsers. Second, a repository sidebar for surfacing "more content". Third, the ability to show and hide releases, packages and environments in the repository sidebar.
WHO THE FUCK USES GITHUB ON A PHONE??????
The team promises that this will be the foundation for future improvements to accessibility along with a dark mode option.
Oh! Dark mode! Well in that case… I salute GitHub for spending their development time on the real issues software developers face every day! So forward looking, those guys!
The new design does look better on an iPhone, but developers with big screens are not so impressed. "The single worst change is that you can't see the latest commit status from the repo screen. Instead, you get the commit hash, and have to click a tiny ellipsis button to get the commit message and the status indicator," said one developer on Hacker News, winning a response from GitHub CEO Nat Friedman, who said: "This is something we should definitely fix."
Nope. WRONG! This is something that should never have been allowed to happen in the first place, you muppet!
Too much white space is a common complaint. "Large patches of white really hurt to look at for any real amount of time," said another developer, though Friedman confirmed that dark mode is on the way.
So your solution to having too much empty space to look at is to change its colour?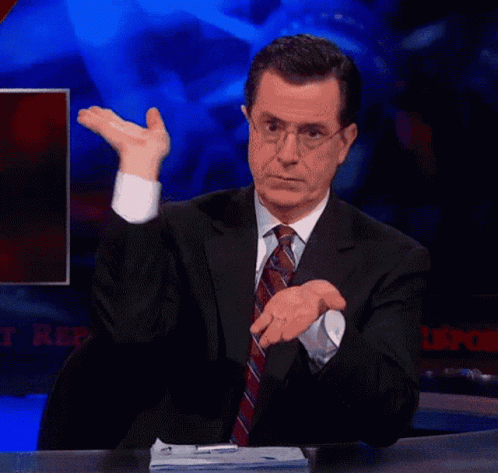 Latest Windows 10 Dev Build Returns Notepad
Speaking of Microsoft developers doing stupid things, they've also forgot about Notepad in the most recent Windows 10 developer build.
Forget Linux GPU support, Microsoft has emitted a new Dev Channel Windows 10 build that fixes a far more serious problem: the disappearing Notepad. Build 20152 arrived overnight and – as well as knocking this hack's test rig out for 90 minutes while it had a good hard think about what the last install had done – initially looked like a return to form for the Windows Insider team. There was very little in the way of new features.

Certainly, after the arrival of GPU support in the Windows Subsystem for Linux 2, fans might have expected further excitement – perhaps some Windows 10X goodness, or some of the UI changes teased in Microsoft's recent marketing emissions. Sadly, there were no whizzbang features this time around, just a fix for the Windows Update icon not showing up in the notification area when a reboot is needed and the addition of a "Continue" button to the "Windows needs space to continue" dialog.

However, we were heartened to note that "We fixed an issue that could result in Notepad unexpectedly being removed after resetting your PC."
They're firing on all cylinders up in Redmond, I see…
Also Noteworthy
Some other stories I've been reading:
---
This is an archived issue of my daily newsletter
FOXTROT/ALFA
. You can find more information about it, including how to subscribe via email,
on this page
.