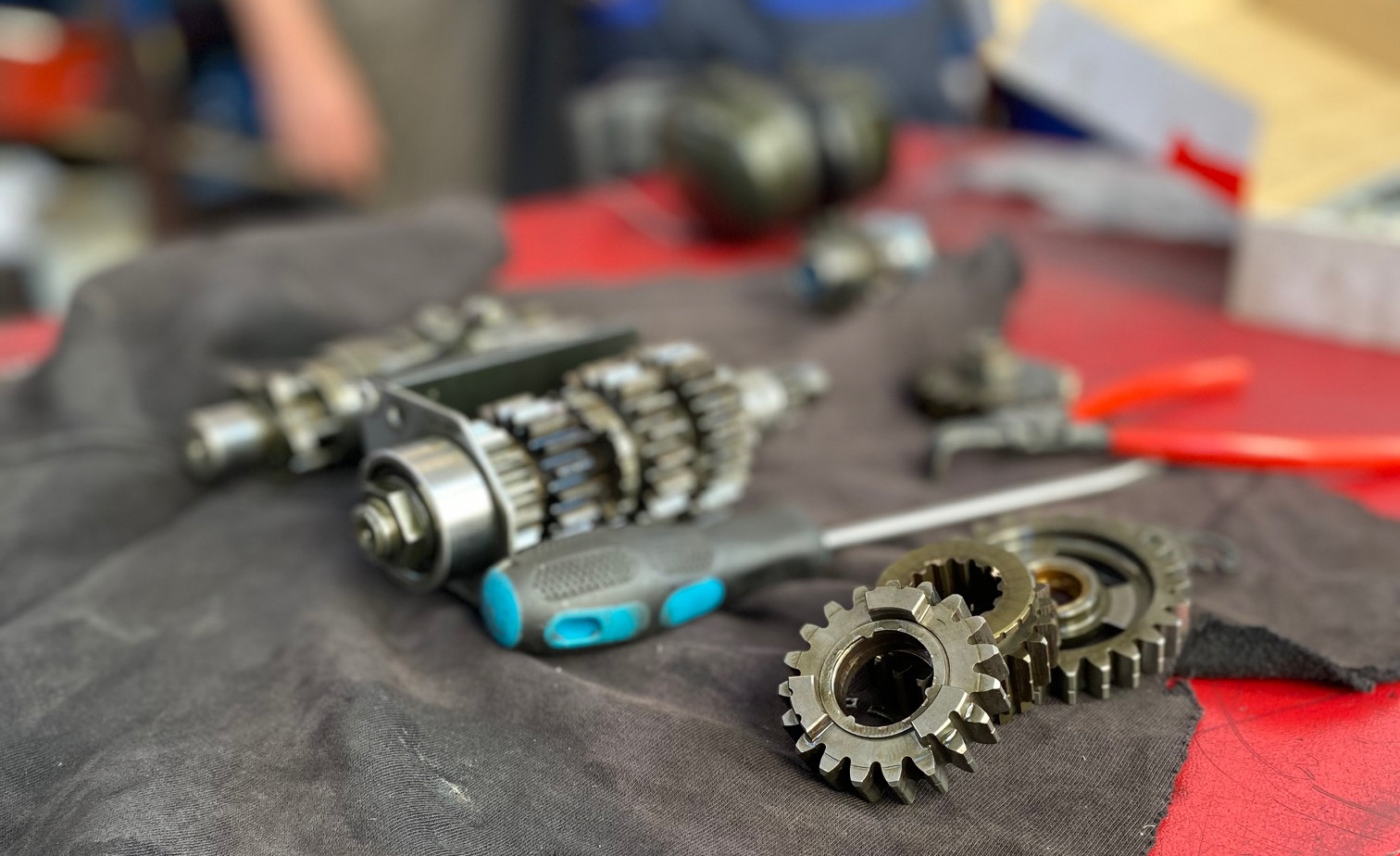 The parts got to Altona in time an it's looking like my Guzzi will see the Norwegian fjords after all.
Things are starting to look up. At the end of last week, I visited the guys at Motorrad Service Altona to have a look at what's going on with the repairs of my Moto Guzzi V7. As you might recall, she's in the shop because the gearbox crapped less than a month before my yearly big bike tour with dad. This year, we had planned to travel Norway for a week.
Well, Roci was strewn all over the repair shop in parts. The bike was completely dismantled, waiting for the replacement parts to arrive. Luckily, Guzzi (uncharacteristically) managed to get all the parts there in time and during the last few days, the guys at MSA went to work rebuilding my beloved bike piece-by-piece.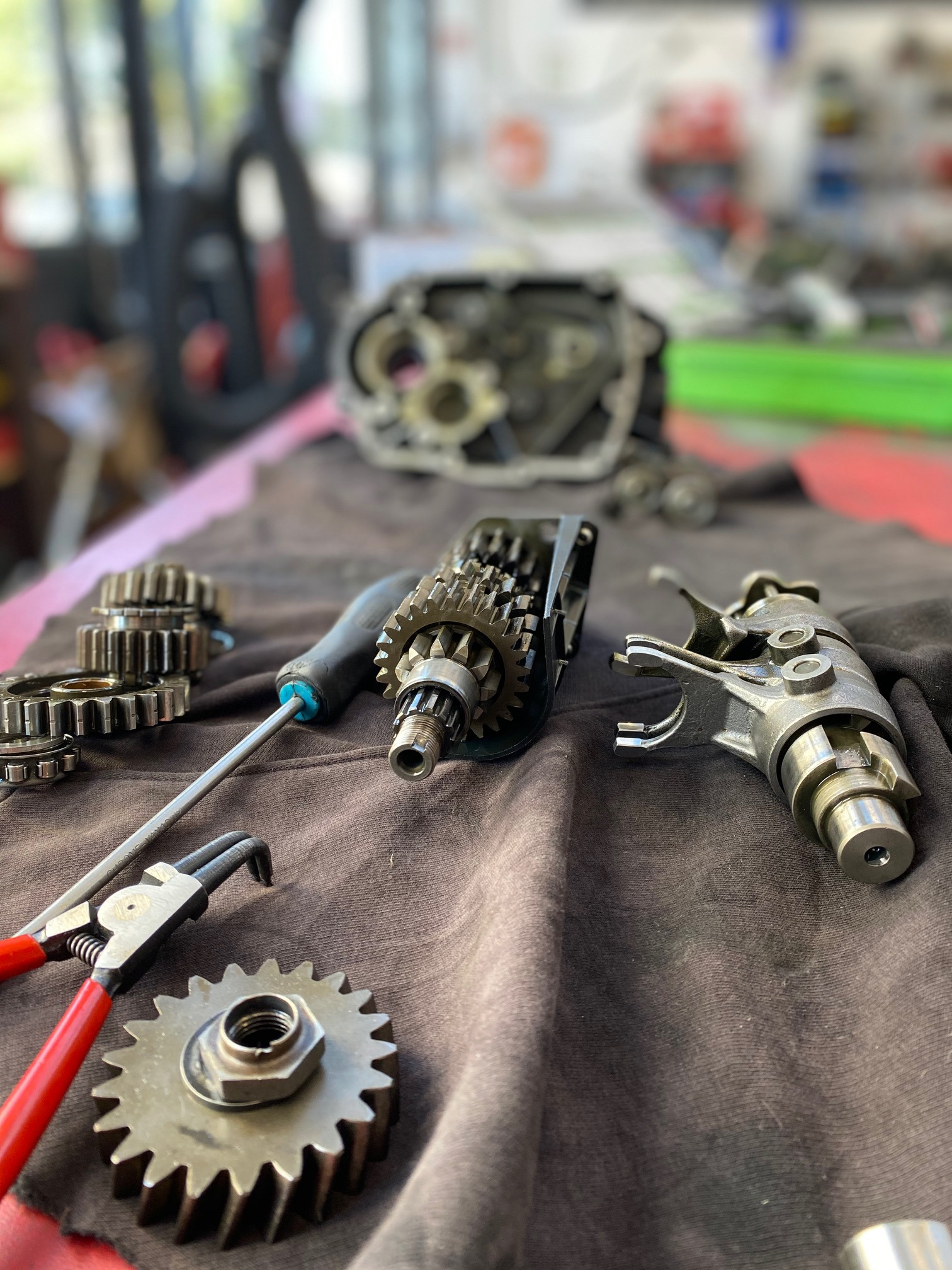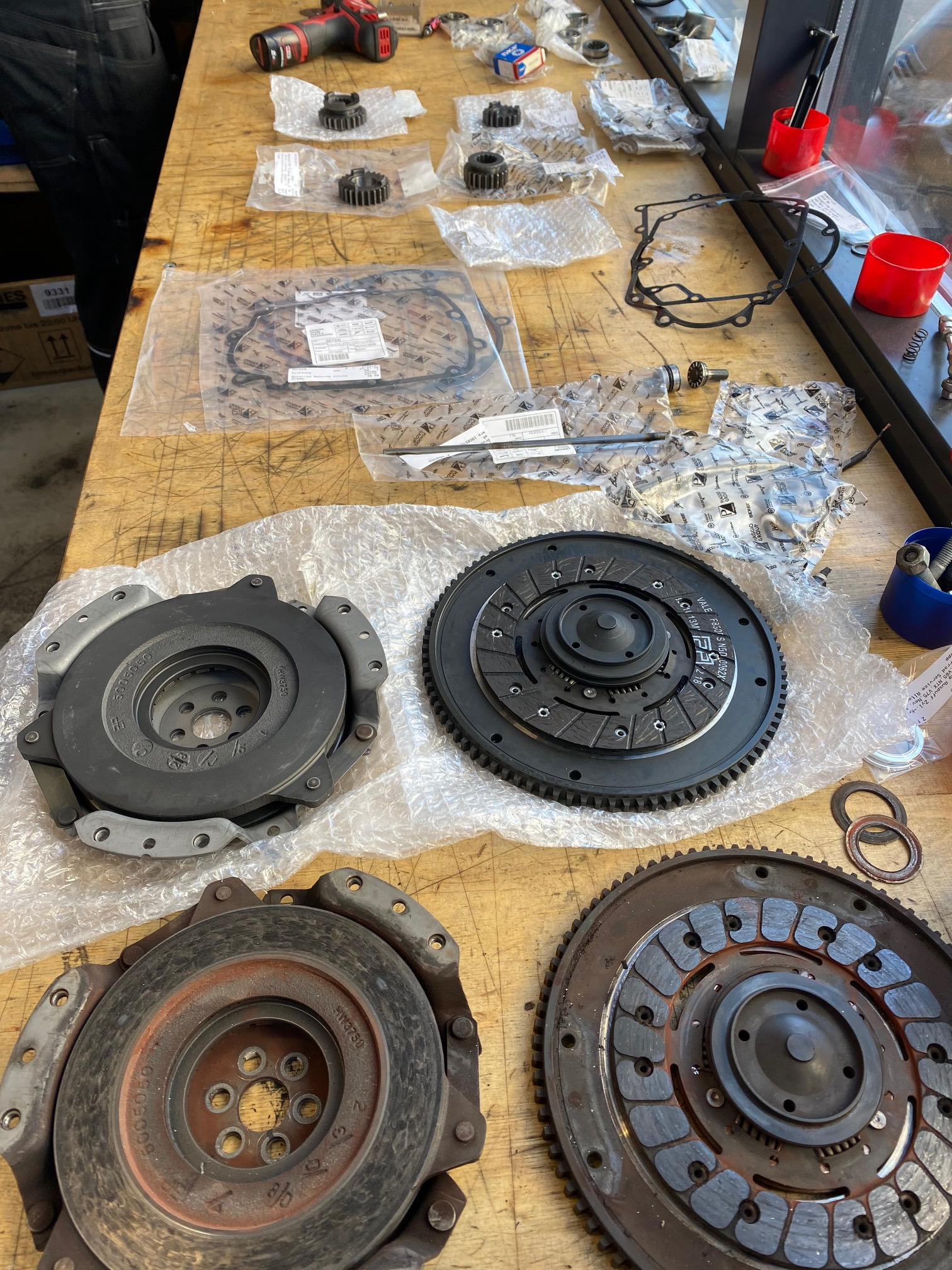 This process is, of course, extremely time consuming – and thus expensive. But as I've written before: I believe in repairing things. And I am glad to have found a repair shop with people who also believe in doing so. I have no issues with paying them fairly for their work. It's of course painful, but this motorcycle and me have been through a lot of things and there's a reason I ride a Guzzi instead of a BMW: because of the emotions attached. Including the very negative emotions attached to a gearbox dying after 70,000 kilometres and replacement parts being astronomically expensive.
But as painful as the images of a motorbike completely stripped down to parts are, you'll have to admit: This engine is a work of art. It's a beautiful design. You can clearly see its aviation heritage, too.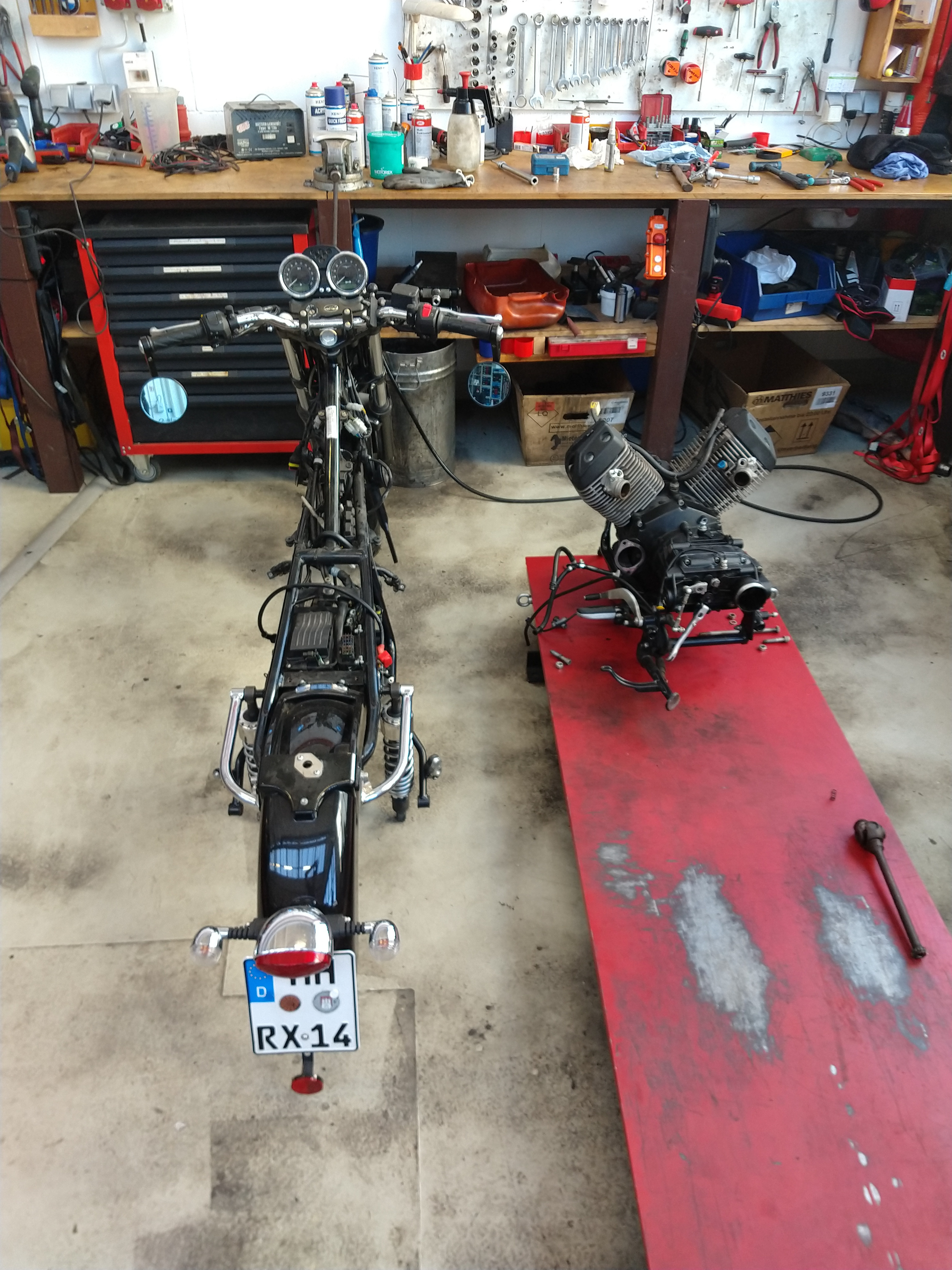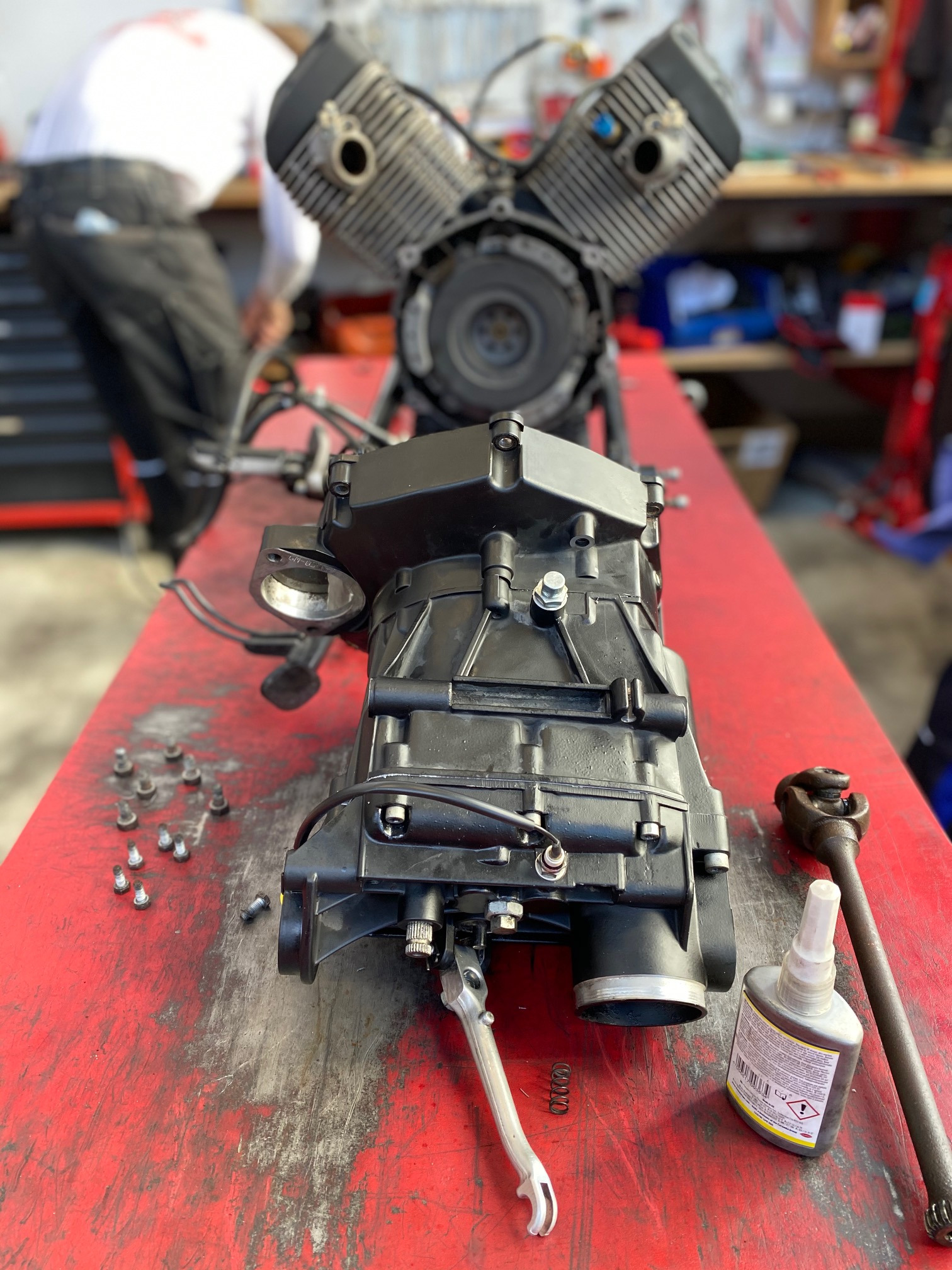 And it sounds like the boys at MSA managed to put it all back together in working order. Today, I got the call that the bike is done and that, assuming a thorough shakedown ride today wouldn't bring up any issues, I could pick it up tomorrow. Since I didn't get another call, everything seems to have checked out. So tomorrow, I'm off to Altona to pick up a V7 Special with a completely rebuilt gearbox and clutch assembly.
Which in turn means, barring any last-minute coronavirus panic outbreaks, I'll be heading to Norway on my own bike next week. I can't wait to see the fjords for myself and I'll be very thankful to be riding the tour on the bike I love so much! I'll keep you posted on how this adventure progresses. Now that we've already overcome so many obstacles before the tour even got started, I'm sure the trip itself will also be very exciting.