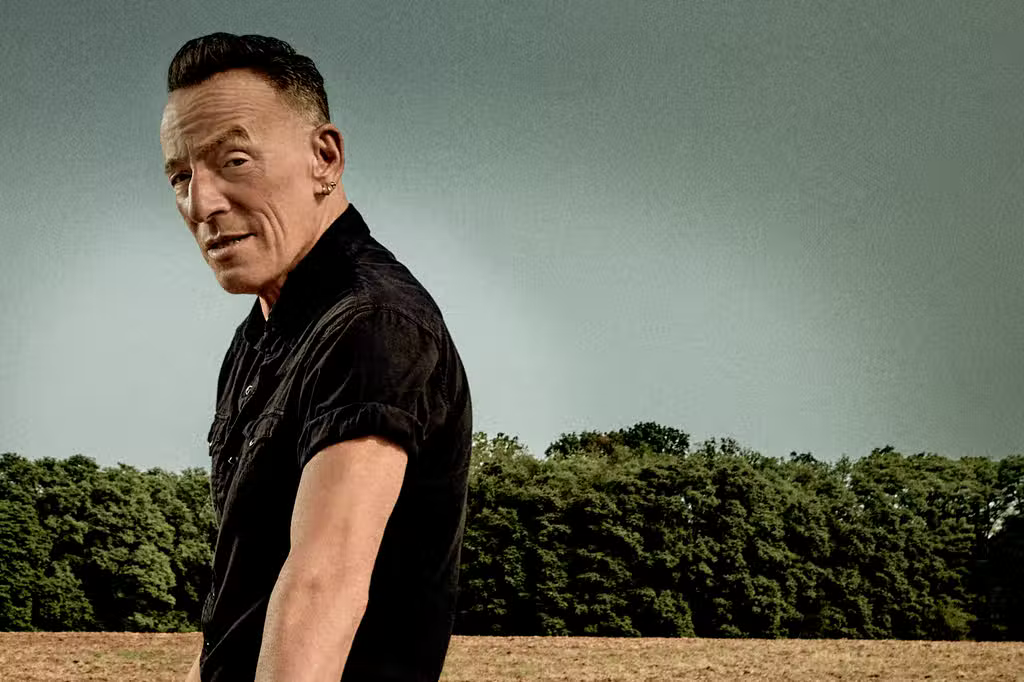 Mass death sentences in Iran, trouble at Twitter
---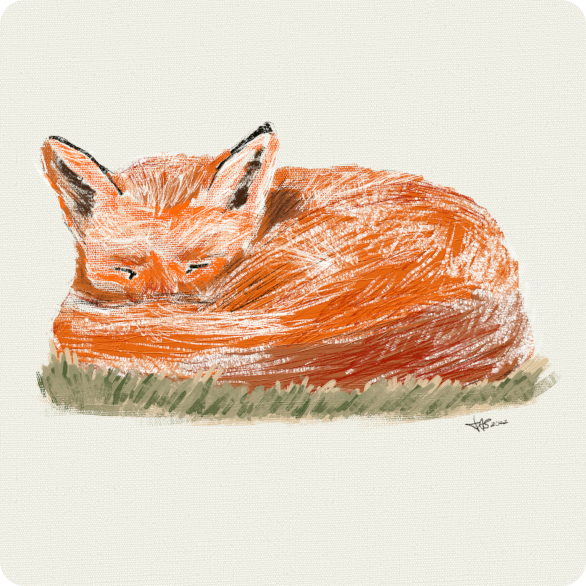 This is an archived issue of my newsletter The Sleepy Fox from 11 November 2022. If you want to receive new issues as they are released, you can sign up for delivery to your inbox here.
---
Header image: Bruce Springsteen, looking amazing at 73 years old (photo: Danny Clinch)
Waking up this morning to a new album by Bruce Springsteen: Called Only the Strong Survive, his 21st studio album is a collection of covers of classic Soul songs. Which is remarkable for an artist renowned for his deep catalogue of songs he's written himself and who's hardly ever published covers before, especially when it comes to his own studio albums. On first listen, it's a very lighthearted collection of classic songs delivered in the late 60s, early 70s style sound that's marked The Boss' most recent albums. It almost has a bit of a big band quality about it. he could probably become artist in residence in a Vegas casino singing stuff like this. In these bleak times, a little bit of lightheartedness like this is most welcome.
Here in Germany, the parliament has decided that last year's federal election will have to be repeated in parts of Berlin due to a number of well-documented irregularities in the voting process that were mostly due to incompetence of local officials. the vote will have to be repeated in 327 of 2256 polling districts. But so far, it is not clear when this will happen. It is expected that the parliament's decision will be challenged at the Federal Constitutional Court first.
In some polling stations ballot papers were missing or ran out and could not be delivered on the same day due to the Berlin marathon. Ballot papers (of which there were 115 different variants in Berlin) and postal voting documents were also swapped. Many votes were cast long after the official end of voting at 6 p.m, the last after 8 p.m. when the outcome was already being forecast. At least one polling station was closed due to missing documents.
War in Ukraine & Social Unrest in Iran
In Ukraine, the government forces are claiming they are close to a victory in Kherson.
Ukrainian military officials and geolocated social media footage confirm that Ukrainian troops have made gains northwest, west, and northeast of Kherson City in the past 24 hours and advanced up to 7km in some areas. Russian forces so far appear to be withdrawing in relatively good order, and Ukrainian forces are making expected gains without routing Russian forces, as they did in the Kharkiv counteroffensive. Ukrainian strikes since August have successfully degraded Russian supply lines on the west bank to force Russian forces to withdraw and will liberate Kherson Oblast to the Dnipro River in the coming days or weeks. The Russian withdrawal will take some time to complete, and fighting will continue throughout Kherson Oblast as Ukrainian troops advance and come up against pre-prepared Russian defensive lines, especially around Kherson City.
Among the outrage about the Russian invasion in Ukraine, a story that has been largely overlooked in the news over here are the student demonstrations that have been raging in Iran for weeks now after a 22-year-old woman was arrested, and most likely killed in captivity, for not covering her head in accordance with the country's somewhat ridicolous morality rules. In these protests, over 300 protesters and almost 50 members of the state's security forces have been killed. Among the dead protesters are around 50 children. On Sunday, a large majority of the Iranian parliament has condemned tens of thousands of arrested protesters to be sentenced to death as so-called "enemies of God". This news, which was largely spread via social media, has been verified by people who are communicating with relatives in-country. Scandalously, the mainstream press has completely failed to cover this.
AMD Fights Intel, Twitter Fights Silicon Valley
While AMD can now again claim to build faster server chips than Intel,the company has lost a lot of market share to its arch-rival. The success with its server chips seems to translate into a reversal in these fortunes in the datacentre business, though.
AMD's status as scrappy underdog trailing in Intel's wake has been upended. The chipmaker has managed to pull out ahead of rival Intel with the launch of its fourth-generation Epyc "Genoa" processors this week.

AMD's server CPU share grew 3.6 points to 17.5 percent against Intel, marking its 14th consecutive quarter of share growth in the category. AMD's desktop CPU share declined 6.6 points to 13.9 percent against Intel in the third quarter from the previous three months. As for laptop CPUs, the Ryzen designer experienced an even greater fallout, with share declining 9.1 points sequentially to 15.7 percent against Intel in the same period.
Twitter, once a darling of the Silicon Valley elite, and its CEO Elon Musk, once also beloved by the very same set of people, now seem to be locked into a fight to the death with them. Apparently Musk has now written his first email to all employees of the company, telling them the company that "significant subscription revenue" is needed for Twitter to survived the current economic crisis.
Musk ended with a bombshell: every remaining Twitter employee was expected to return to their offices to work beginning Thursday.
Apparently in response, the company's chief privacy, chief IT security and chief compliance officers and its director of software engineering have all resigned. While I admire these people for their backbone in quitting the company, I also find it hilarious that these Silicon Valley types actually think it's "a bombshell" to actually expect your employees to physically turn up to work.
The whole drama at Twitter seems to have started with Musk's scheme to turn the blue checkmark from a de-facto stamp of approval for a user's political stance into a subscription feature. The fallout over this change has forced Twitter's head of trust and safety and the man leading the company's marketing strategy to also resign. Twitter's checkmark previously was supposed to assure users that the people behind an account where actually who they said they were — and while this system had numerous issues, including Twitter only verifying people who aligned with their political views and those uncritical of the company1 — it at least was cable to effectively to fullfil its mission for the select blue checkmark elite. Musk's just-rent-a-checkmark plan was a much-needed reform, but it was very badly planned and stupidly executed. Among other things, it resulted in users buying blue checkmarks, changing their account picture and name to that of a well-known person or company and then posting fake messages that would confuse anyone too careless to check the actual @username listed after the freely changable account name.
On Wednesday morning, Twitter users had woken up to find some pages belonging to high-profile accounts, including national political figures, news organizations and some prominent journalists, marked with the new gray "official" ticks that meant to signify the accounts were authentic. The new labels had been announced by product executive Esther Crawford just the day before. Their introduction came in response to mounting concerns over account authentication on the platform following changes to its previous verification system.

That system used what are known as "blue checks" to confirm an account's authenticity. But starting on Wednesday, the platform would allow users to sign up for Twitter's blue-tick verification badge by joining the Twitter Blue subscription service and paying a monthly fee. Just hours after the rollout of the gray badges, Musk responded to a tweet from YouTube product reviewer Marques Brownlee that he had "killed" the official tag , adding that the blue check will be the "great leveler".

Shortly after, Crawford followed up with her own tweet saying the "official" label would still be rolled out as part of the impending Twitter Blue launch. What Musk meant, she said, was Twitter were not focusing on giving individuals that label as of yet and focusing on "government and commercial entities to begin with". Later in the day, however, Musk told advertisers in a conversation broadcast live, the "official" label would disappear. "Apart from being an aesthetic nightmare when looking at the Twitter feed, it was another way of creating a two-class system," Musk said. "It wasn't addressing the core problem."
On My Desk Today
On this Friday, I am writing my weekly tech column for the Ostfriesen-Zeitung. This week, I am recounting the story of the techs coming to my flat to get readings of our water metres. While they did this, they told how amazingly smart that technology is and how the water metres communicate wirelessly with the company. So there's no need to come to my flat to take readings. They failed to explain to my why representatives from their company have nonetheless turned up every single year to take these readings.
I am also working on episode 132 of The Private Citizen podcast, where, as a follow-up to a previous episode, I will talk about the problems at Twitter mentioned above and what they mean for the future of the platform.
Additionally, I will make edits on several articles I've submitted to magazines last week and I'll also try to make some progress on transcribing the manuscript of my novel.
---
I fell afoul of this in 2016 when I compared Twitter to Recep Tayyip Erdoğan's government in Turkey in a widely-read column and, subsequently, was never verified while newer colleagues at the same publication with far less readers and impact were happily receiving their blue marks of approval. ↩︎