Review of my year 2018 in podcasting and exiting news for 2019.
As I write this, I'm currently sat at home up to my neck in podcast production tasks. I took two days off work to settle my copious overtime hours and I'm spending it playing Magic: The Gathering Arena and recording, producing and releasing podcasts. Why this sudden podcasting sprint? Well, let's recap what I was up to with my podcasting throughout 2018.
A Look Back at 2018
Sixgun Productions had a bit of a rough year, even though we handled it quite well, I think. Basically, I've struggled to find time to record and release episodes through all of 2018. This was down to mounting pressures at work and much of my free time being eaten up by a five to six hour commute on three to four days a week.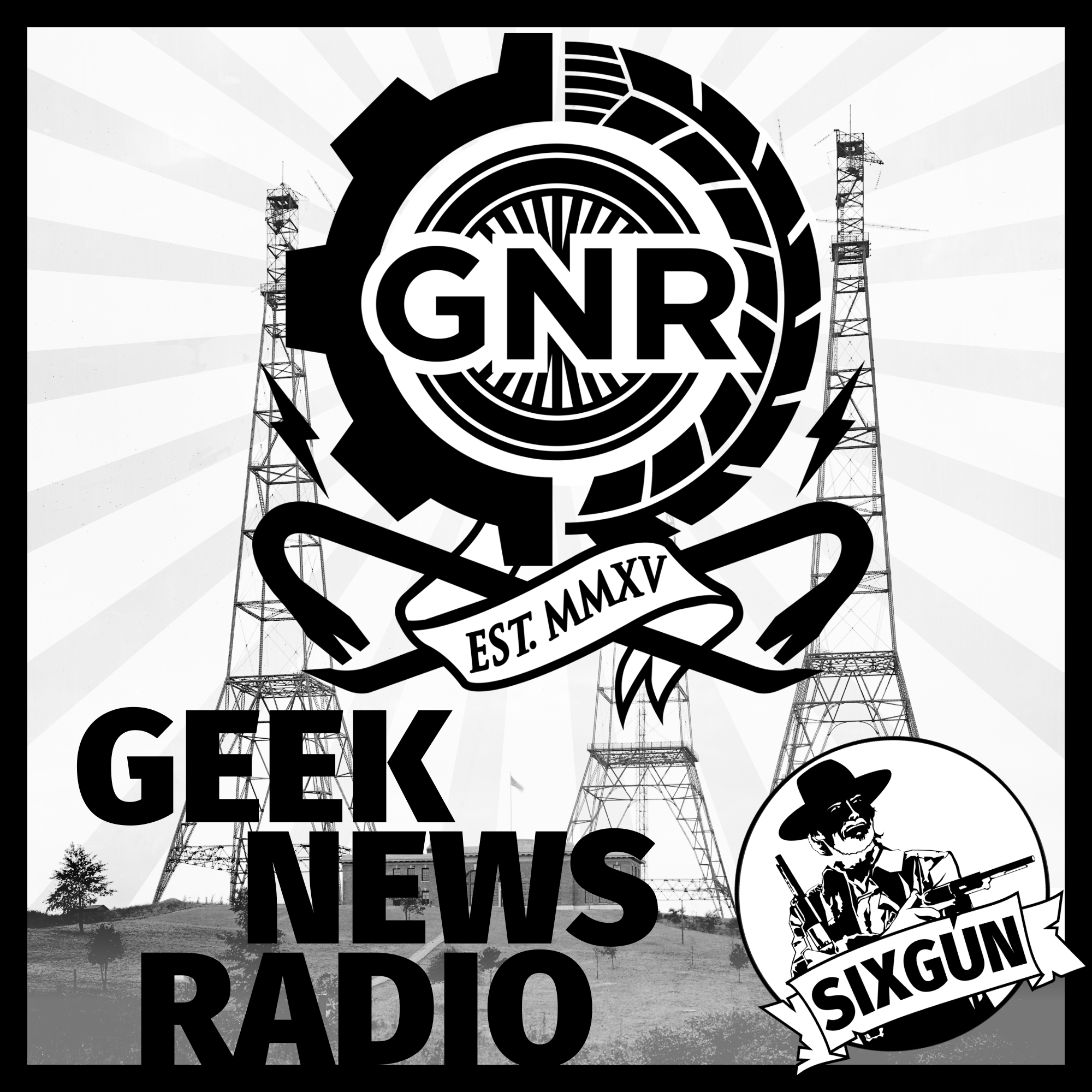 Despite of these challenges, our main show Geek News Radio has, for much of the year, managed to deliver the promised two episodes a month. This is mostly due to my great friends and co-hosts Dave, who is always up for a chat and has never declined an invitation to record the show all year, and also Mike, who first jumped into the show as a guest back in 2016 and has become a very dependable and fun co-host. I can't thank these two enough. And I would also like to use this space to thank their partners and families for putting up with us nerds sitting alone in our rooms in front of our screens for hours on end, talking over the internet. I would be remiss if I didn't also thank my wife Katy here as well, who's shown great patience with my bullshit – not only this year, but for all of the almost 12 years I've been doing this podcast production crap now.
So GNR has managed to chug along quite well and brave many of the challenges brought on by my reduced free time in 2018. But it also has had problems. I haven't had as many guests on as I would have liked and we didn't branch out into new topics as much as I would have wished to. We also fell a bit off the wagon as far as released episodes were concerned from the summer onwards, mostly because of our trip to Sabation Open Air and my many disjointed holidays this year; including a motorbike tour through the Alps, a week in Sicily and trip to the US. We did get a great live episode out of the festival trip to Sweden, though.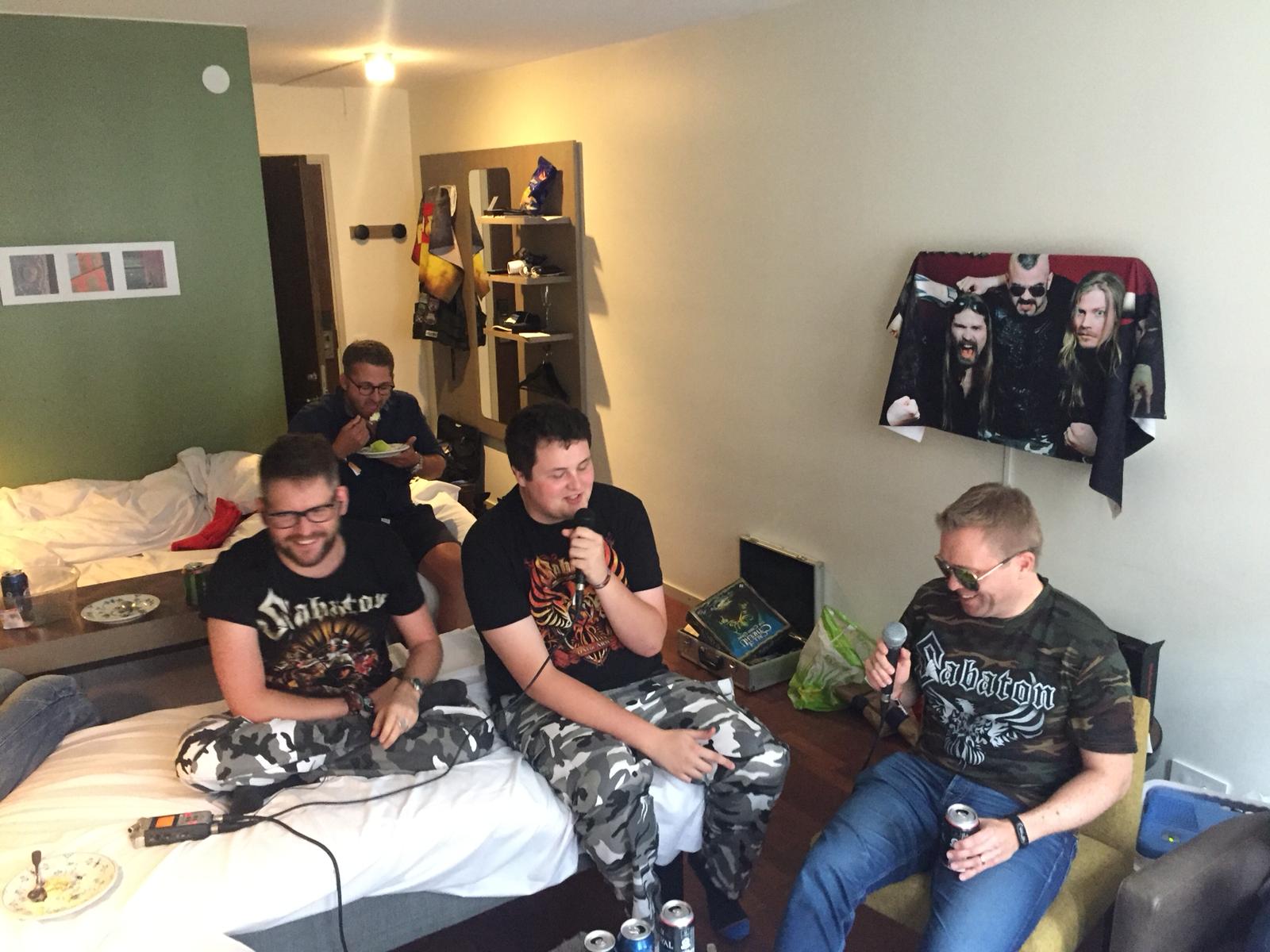 My current podcasting marathon can therefore mostly be explained by a punishing recording and editing schedule, wherein I'm trying to make up for the missed episodes to even out to two episodes per month this year. And I'm happy to report that it should all work out. Here's the plan as it stands:
| Episode | Recording | Release* | Hosts | Topics |
| --- | --- | --- | --- | --- |
| 75 | 04/12/2018 | 12/12/2018 | Fab, Dave, Mike | Warhammer, Black Library |
| 76 | 10/12/2018 | 13/12/2018 | Fab, Dan | GPL Enforcement, Red Dead Redemption 2 |
| 77 | 11/12/2018 | 16/12/2018 | Fab, Dave | Pokemon Let's Go, The Outer Worlds |
| 78 | 18/12/2018 | 22/12/2018 | Fab, Dave, Mike | Year Wrap, Battlefleet Gothic: Armada II |
* That's the projected release date. I'm still pretty busy at work the next two weeks, so don't hold me to it if I miss some of these by a day or two.
As a last note on GNR, I would also like to thank my good friend Dan for coming on the show at the end of this year. I've been waiting for this moment ever since we started GNR three years ago and I'm very, very happy to be producing shows with Dan again.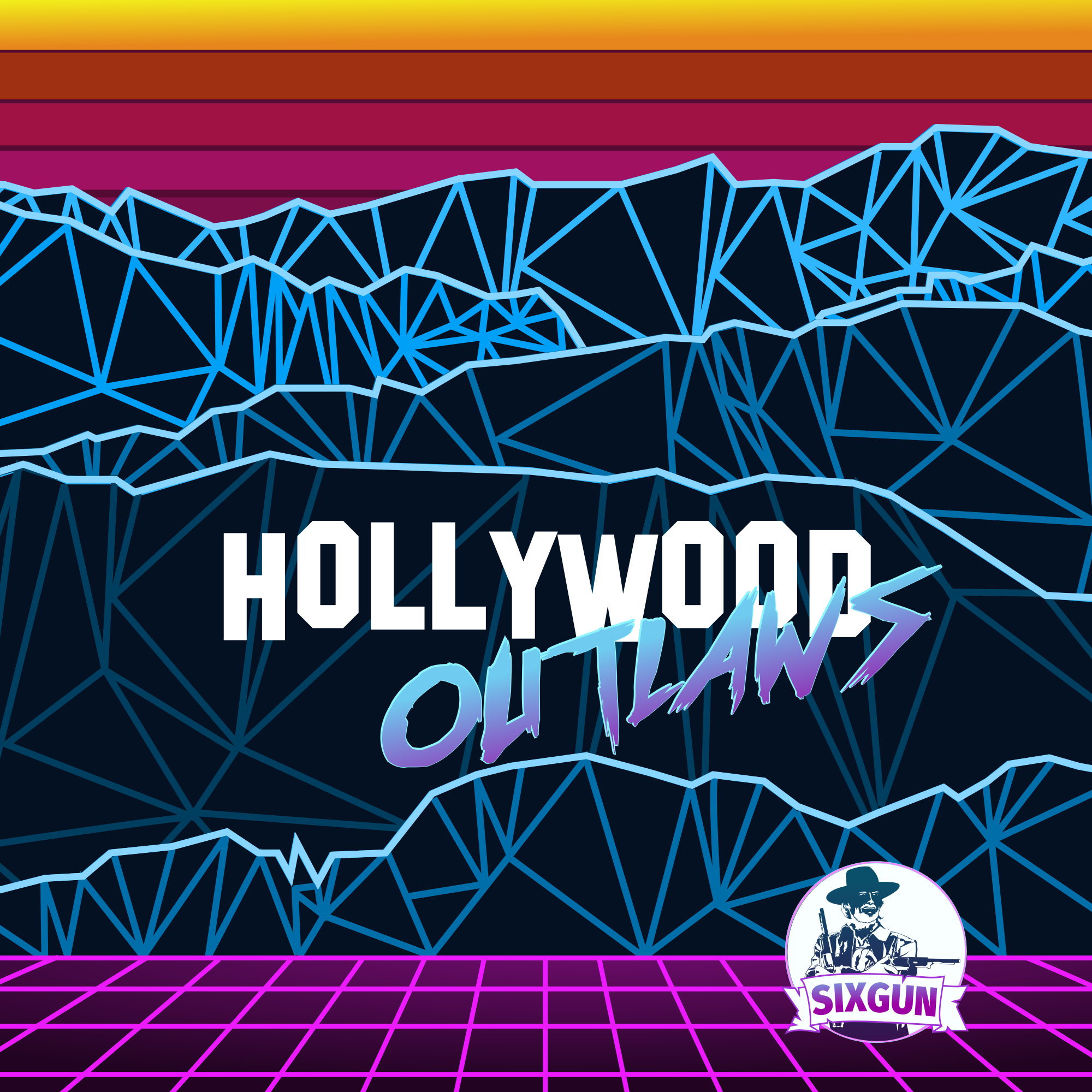 Speaking of Dan, Sixgun Productions also launched a new show this year. Hollywood Outlaws is a return to the Outlaws brand for the network and, to me personally, a very exciting new venture. I've always wanted to do a podcast where I review a TV show episode-by-episode and to be doing it with Dan is just absolute bliss. Add to that the fact that Bosch is just amazing content and you have a pretty darn good premise for a podcast. I think we've been hitting our stride now with it and so far we've managed to consistently release two episodes a month (give or take a day or two). It's also been very well received by the listeners, as far as I can tell, which is really nice.
The success of Hollywood Outlaws makes up for the fact that the other show I've tried to launch this year – a German-language video game show called Kantenglättung Deluxe – failed. KGD did not fail because of the umlaut or because people weren't listening to it (I seldomly let that stop me if a show is fun), but because scheduling just didn't work out. With so little free time for me this year, I kind of need show co-hosts that I can schedule dates with in advance and these have to stick. Otherwise, we massively get behind and everyone is so busy that the show will just slip into oblivion – which is excatly what happened with KGD. It's a shame, but in almost a dozen years of doing podcasts in my free time (with quite a view podfades among them), I've just come to accept that this happens from time to time. Luckily HO came about at just the right time to save the day.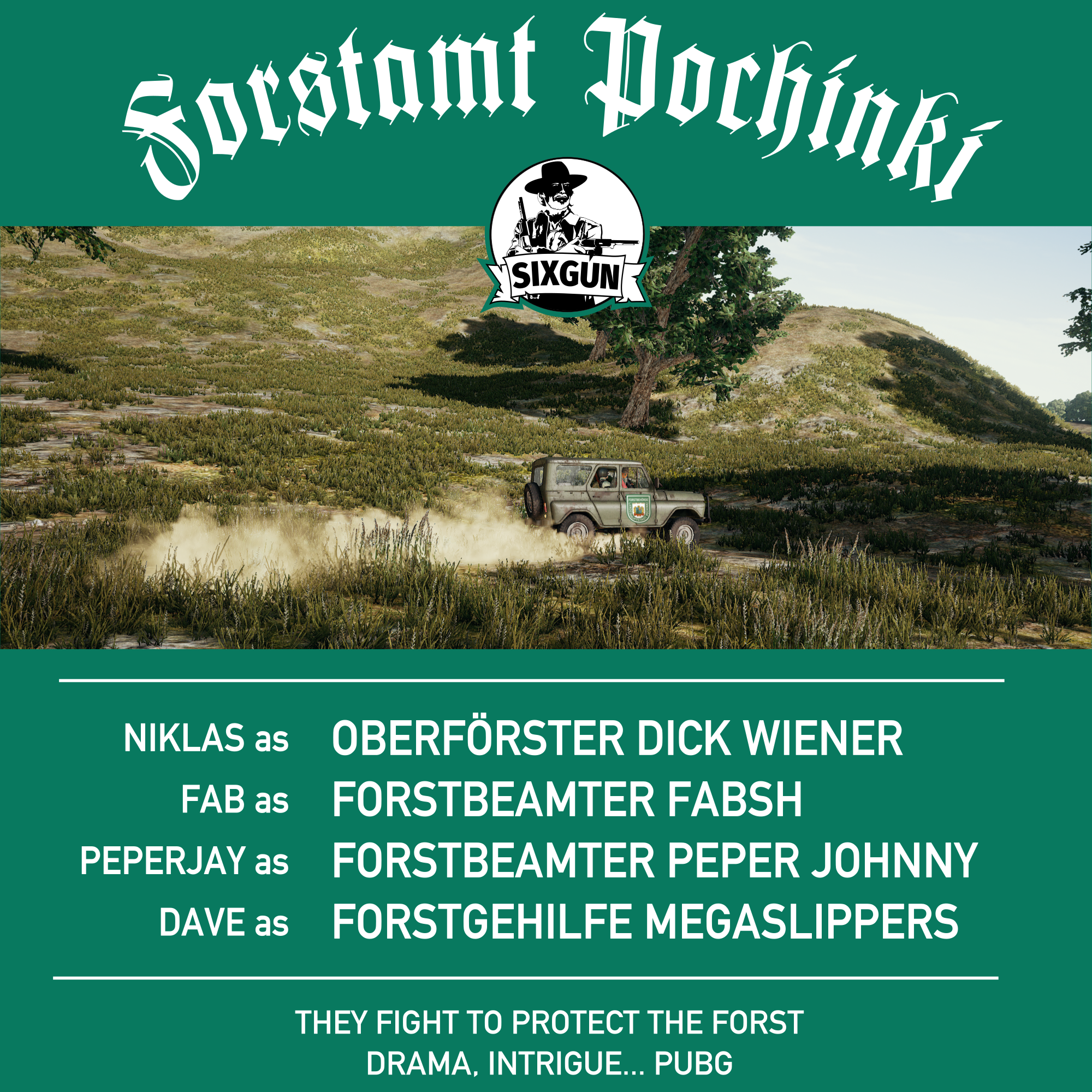 At this point you might ask: But what about Fostamt Pochinki, Fab? Well, it's not dead, I can tell you that much. It was always going to be an irregular thing anyway. We get together to play PUBG when we feel like it and when I got the time to stream it. Time has been a factor recently, as I've said, but we are definitely planning to get back to the Forst soon. Especially since the new snow map is beckoning us now. Them roads look mighty slippery and I feel like they must be gritted – for the safety of all who would venture into the untamed wilds, armed with only a shotgun and a pan. When those in need call, the Forstamt will be there to protect and serve Fischbrötchen.
What's Coming in 2019
This brings us to some exiting news I have to share for next year. As you probably know, I've quit my job and will strike out as a freelancer come January. Not only does this mean that you can hire me to do some writing (or even podcasting) for you, but it also means that I will have more time for my own projects.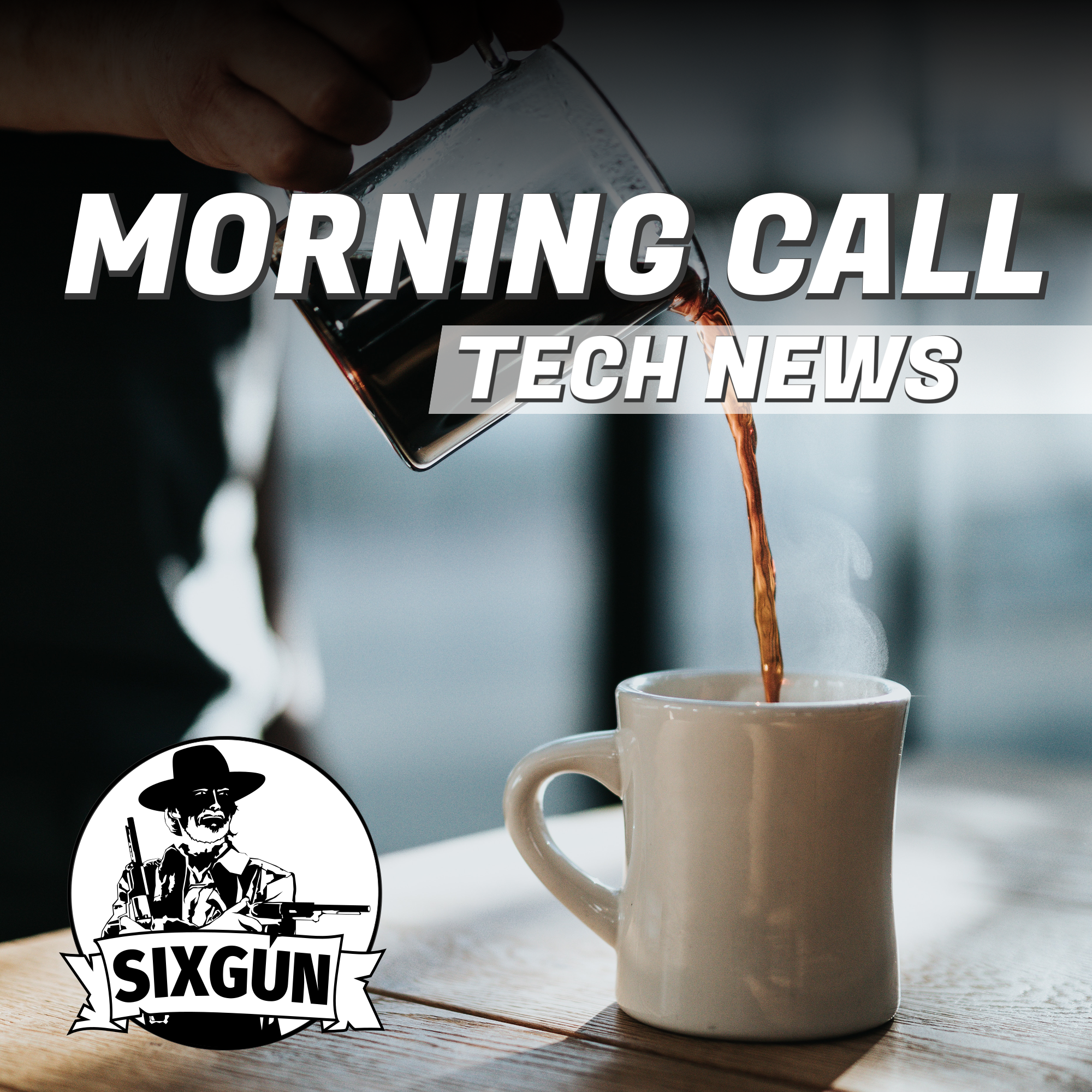 The first new thing I'm starting as part of my new freelance career will be named Morning Call. First thing every weekday, I'll sit down with a cup of coffee and I will go over the most important tech news from the previous day and everything you need to know for the day ahead. I'm planning to stream this live on Twitch and I will be uploading it as a podcast on the Sixgun site right afterwards. So hopefully it will provide a way for you to start your day with a short dose of tech news, preferably consumed with a nice, hot coffee. Black coffee, of course. I'm planning to start this show on 2 January, so stay tuned to @sxgpro on Twitter for further news on this. I hope to have you along for the ride. But wait! That isn't all…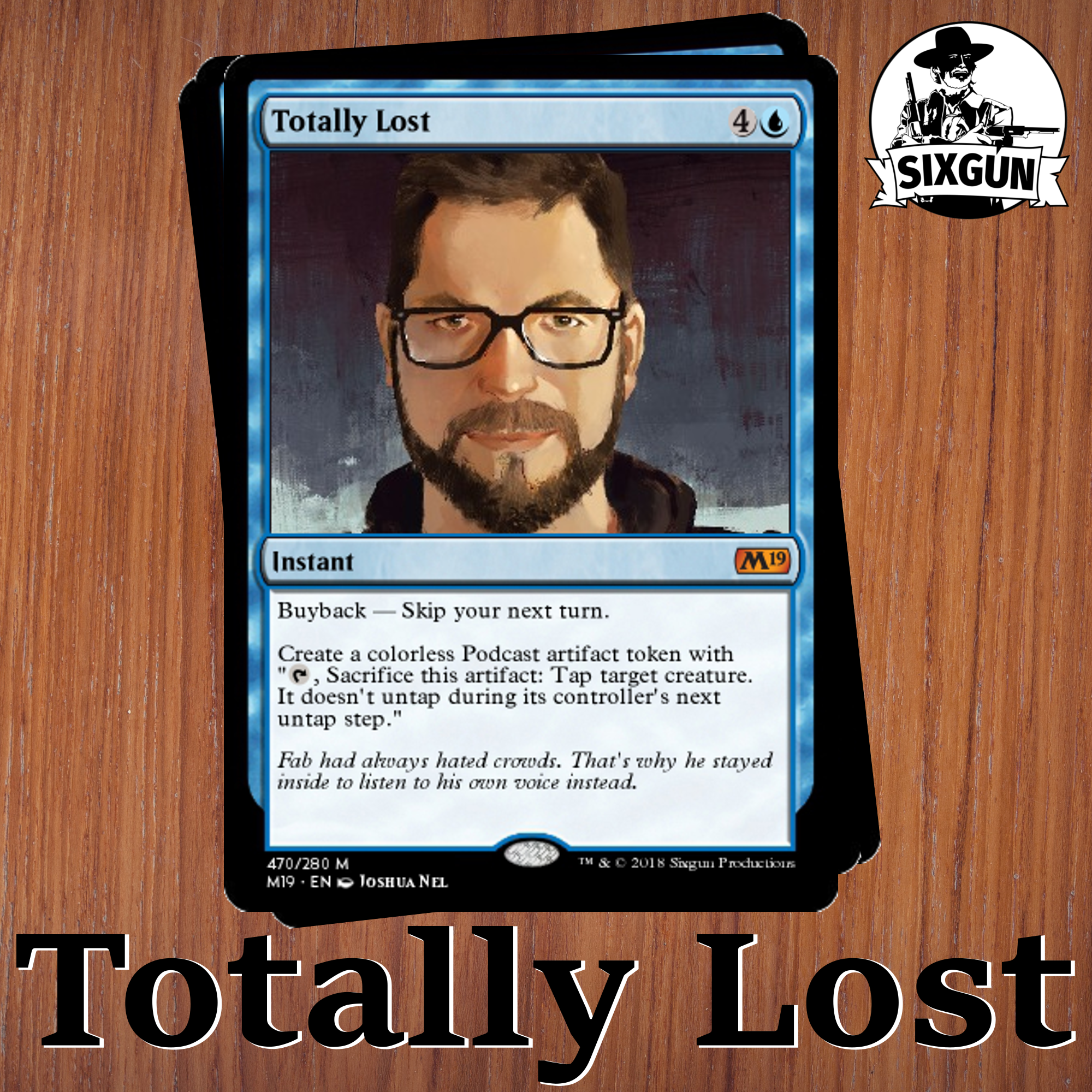 Madman that I am, I'm starting yet another show! Yes, that's right. Totally Lost will be a Magic: The Gathering podcast that follows my journey back into the game of Magic. I've wanted to do a solo podcast for ages – both because so far I've never succeeded in doing one and also because I'd like to have a show without scheduling hassles where I can record episodes whenever I just feel like it. The plan for this one is to be a weekly show. I will try to record several episodes in advance, so that I can guarantee a new release every week. I've already recorded a pilot episode and it went quite well, I think. I'll record a few more and if it all works out, I am planning to go live with this in early January as well. Keep an eye on @totallylostpod on Twitter for specifics on when the first episode is going up.
There's still a lot to do before all of these new shows can reach their full potential. I'm still in the process of moving all the GNR episodes to a new subsite so that every show on the network will have their own little WordPress instance and I can use the main site as a directory for all of the shows. When it is all finished, there will be /gnr, /ho, /fap, /mc and /tl subsites for all the different podcasts on the network. But to get there, I have many more GNR episodes yet to migrate and I'll also have to figure out URL redirects so that all the current episode URLs (like sixgun.org/episode/gnr74) will point to the new home of the episodes (in this case that would be sixgun.org/gnr/74). Sounds easy to do, but pulling that off without breaking anything is harder than it looks. I have a plan though. I just need time to get it done and producing and releasing episodes takes precedence at the moment.
As you can see, there are exciting things afoot in 2019. I sincerely hope you'll join me in figuring it all out. I'm looking forward to the coming year – it will be very exciting for me and hopefully a lot of fun.
---
Header image credit: Thomas Le