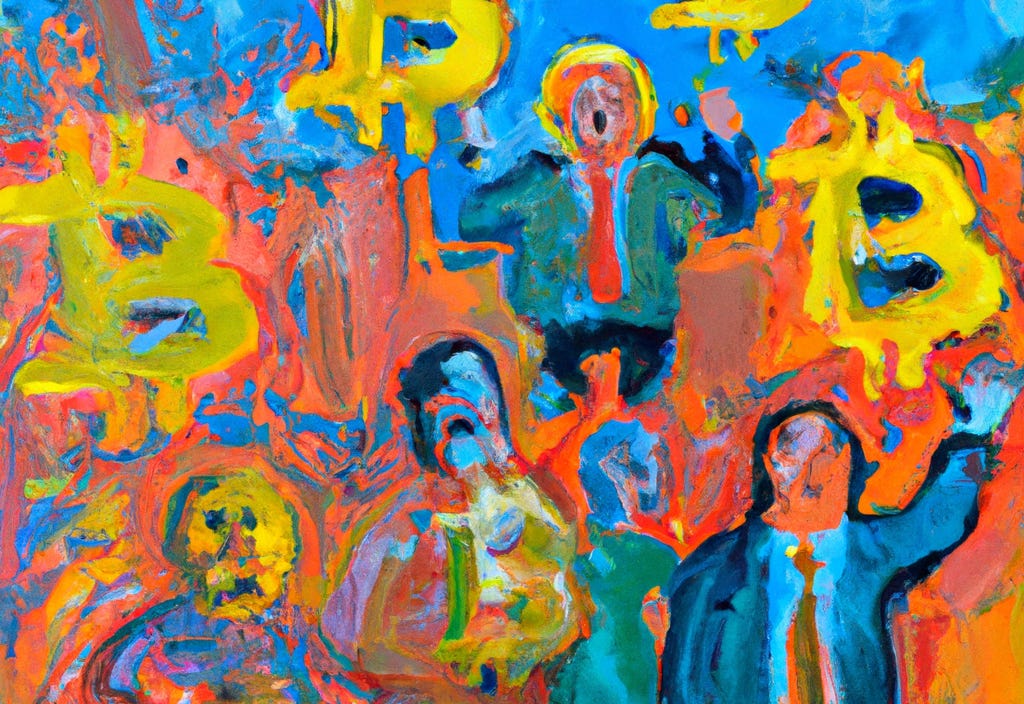 FTX collapse sends the crypto currency dominoes flying, Japan wants to balance privacy laws
---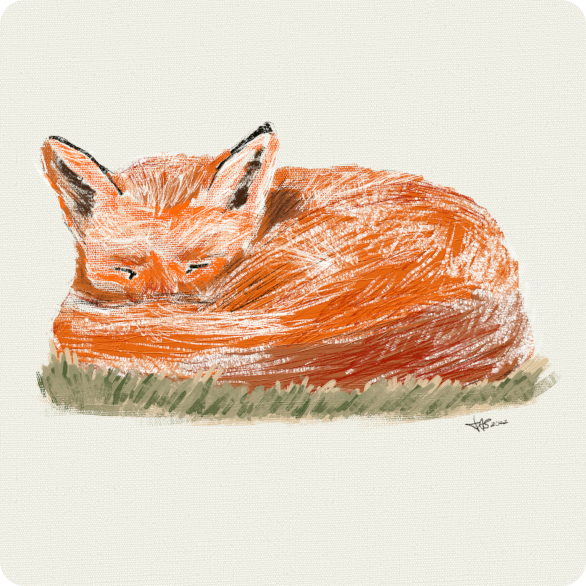 This is an archived issue of my newsletter The Sleepy Fox from 15 November 2022. If you want to receive new issues as they are released, you can sign up for delivery to your inbox here.
---
Header image: "An expressionist oil painting of the great Bitcoin disaster of 2022" — AI-created artwork by DALL·E
In a very uncharacteristic move for me, I went bouldering first thing this morning. Now my arms hurt almost too much to type.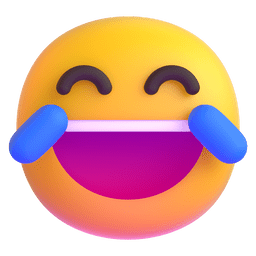 I then spent some time in editing calls and on brainstorming new articles. Over breakfast, I watched the third part of Deadlyslob's Mount & Blade II: Bannerlord saga of Lord Wyseal "The Insane". It's hilarious. Even if you're not interested in this game per se, that series is well worth a watch.
The BBC has a fascinating, but gruesome, story of a Wagner Group1 mercenary who went to Ukraine fighting for Russia, surrendered and was snatched while walking the streets of Kiev. The Wagner PMC circulated a video of the mercenary getting beaten to death with a sledgehammer in a cellar. Wagner's alleged founder, Yevgeny Prigozhin, was apparently applauding the killing from Moscow.
The federal Ärztekammer (the professional association of doctors in Germany) has announced that it is no longer in favour of quarantining SARS-CoV-2 patients, who do not suffer from COVID, at home. According to the organisation, which represents the collective professional interests of doctors in the country, the benefits of home quarantine do not significantly outweigh the curtailing of citizen's personal freedoms. I honestly wonder what happened to change their mind. I did say this very thing two years ago — almost exactly to the day — when the first pandemic laws were passed and the facts and arguments haven't changed at all since then. Instead of improving public healthcare, politicians instead kneecapped people's civil liberties, ostensibly to "protect the healthcare system". They did this because fucking with citizen's lives is easy, while actually solving the existing problems is hard. And politicians are lazy people. That the majority of doctors backed this idiocy has been disappointing to me for years now. At least the pendulum now seems to be swinging the other way. Even if it is far too late.
FTX Collapse Causes Further Crypto Currency Woes
The bankruptcy of the FTX crypto currency exchange is affecting the whole crypto currency industry. It's looking more and more like a second Mt. Gox. It does look like everyone is running for the hills:
On Friday, cryptocurrency exchange FTX Trading Ltd. and 134 affiliated firms filed for bankruptcy protection, and CEO Sam Bankman-Fried resigned as CEO, turning over control to John Ray III, who also oversaw the liquidation of Enron Corp. The collapse of FTX, which according to optimistic math was worth $32 billion in January, has sent shockwaves across the cryptocurrency industry.

Over the weekend, trading platform BlockFi suspended withdrawals, citing "the lack of clarity on the status of FTX.com, FTX US and Bankman-Fried's cryptocurrency hedge fund Alameda." AAX, another cryptocurrency exchange, said "withdrawals have been suspended to avoid fraud and exploitation" – the firm said it had scheduled an update to its systems to protect against fraud and malicious attacks, which had been observed in the wake of the FTX debacle.

And cryptocurrency fund Ikigai said it has lost an undisclosed amount of investors' money in FTX. Also, the Hong Kong crypto platform Hbit Limited, a subsidiary of New Huo Technology, said it has been unable to withdraw $18 million in cryptocurrency funds from FTX, of which $13.2 million represented customer assets.
My initial suspicion of something fishy going on seems to have been corroborated. According to Reuters, at least one billion dollars of customer money was transferred from FTX to Bankman-Fried's hedge fund and then went missing. Three question marks?
At least $1 billion of customer funds have vanished from collapsed crypto exchange FTX, according to two people familiar with the matter. The exchange's founder Sam Bankman-Fried secretly transferred $10 billion of customer funds from FTX to Bankman-Fried's trading company Alameda Research, the people told Reuters. A large portion of that total has since disappeared, they said. One source put the missing amount at about $1.7 billion. The other said the gap was between $1 billion and $2 billion.

The financial hole was revealed in records that Bankman-Fried shared with other senior executives last Sunday, according to the two sources. The records provided an up-to-date account of the situation at the time, they said. Both sources held senior FTX positions until this week and said they were briefed on the company's finances by top staff.

In text messages to Reuters, Bankman-Fried said he "disagreed with the characterization" of the $10 billion transfer. "We didn't secretly transfer," he said. "We had confusing internal labeling and misread it," he added, without elaborating. Asked about the missing funds, Bankman-Fried responded: "???" FTX and Alameda did not respond to requests for comment.
Eh, okay. I guess Mr. Bankman will just continue to live it up in the Bahamas with no consequences. This "industry" really is the Wild West.
Japan Wants to Create the Third Way of Privacy Laws
Speaking of the Wild West… Japan wants to create privacy laws that are a moderate alternative in between the US and Europe. Taro Kono, the country's minister of digital affairs, described the latter's GDPR as protecting privacy, but hindering data movement across borders, while characterising the US approach as "the Wild West". According to the minister, there is space for a thrid approach that bridges this divide. Not counting policy in authoritarian regimes like China, of course, where the state controls everything — which isn't an alternative at all for democracies under a sane rule of law.
That this push comes from Japan is interesting, however. Or as the inimitable Register puts it: Country that still uses fax machines wants to lead the world on data standards at G7.
Even though Japan lags behind the rest of the developed world in digital transformation, it hopes to create global data flow standards for discussion at next year's G7 meetings. Speaking at STACK 2022 – a developers' conference in Singapore on Tuesday – Japan's minister of digital affairs, Taro Kono, said: "Next year, 2023, we are hosting G7 meetings in Japan, where we'd like to talk about DFFT – data free flow with trust."

"We'll probably need to hit the right balance between Europe and the United States," said the minister. "If we could create some kind of global standard – how do you treat the data? How do you treat depersonalized data? – I think it would help the global economy. That's something we would like to talk about in G7 next year." No further details were given as to what this global standard would look like, nor progress yet made in developing it.
Germans like to complain about our country sorely lacking in the digitalisation department, but it seems that Japan is even further behind.
Japan's Digital Agency, which Kono heads, was founded in September 2021 with the goal of strengthening the digitalization of Japan. The minister said his org employs roughly 700 people, compared to 2,000 at the comparable agency in Singapore, and was "understaffed."

The country and its populace have a reputation for being hesitant to adopt new tech and remains committed to nostalgia-inducing relics like fax machines. This reluctance became especially problematic when the COVID-19 pandemic forced a worldwide large-scale transition to digitalization.

"You probably have heard about our war on floppy disk or facsimile. Japan has been so good with analog technology from the 20th century," said Kono. "I think we are lagging behind in digital transformation. We hope we can catch up with you soon."
As someone who dislikes the idea of digitalisation for digitalisation's sake and firmly believes that not all new things are automatically better, I am kinda charmed by this.
The Witcher 3 Next Gen Patch, Jay Leno in Hospital, The Wordle Editor
In other news, CD Projekt Red has announced that the next-gen console patch for The Witcher 3, one of the most acclaimed video games of recent history, will arrive on 14 December. The upgrade is targeted for PS5, Xbox Series X and S as well as the PC.
If you already own the base game on PC, PlayStation 4, or Xbox One (any version will do, not just the Complete Edition), you'll get the patch, which includes upgraded visuals, all of the DLC packs, and further content drops inspired by the Netflix series, for free.
Jay Leno managed to burn himself with gasoline over the weekend and is now recovering in hospital. It kinda fits his new branding these days, as he's mostly been doing a car show since he retired as Tonight Show host.
Leno, an avid car collector, was working on one of his vehicles in his garage when it reportedly burst into flames.
And the final bit of news for today is that The New York Times now has a Wordle editor. Yes. You read that correctly. Journalistic quality at that paper has been in a nosedive for years now and instead of actually investing into proper writing they hire a Wordle editor?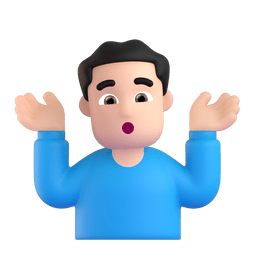 On the surface, there are few word games that would seem to need active editing less than Wordle. After all, the daily Wordle puzzle boils down to just a single five-letter word. Picking that word each day doesn't exactly require the skill or artistry of, say, crafting an entire crossword puzzle or designing a more algorithmic game like Knotwords. Despite this, on Monday, The New York Times announced that "Wordle finally has an editor." Which kind of leads to an obvious follow-up question: What does a Wordle editor actually do all day?

The answer, it turns out, is more than you might think. In a conversation with Ars Technica, newly named Wordle editor Tracy Bennett said that picking the daily Wordle word involves balancing difficulty, variety, and potential player frustration, while keeping an eye out for derogatory hidden meanings and player complaints.
Ah yes! Gotta make sure your word game doesn't offend anyone. A wonder those words aren't checked by a whole committee. Are they sure this woman has checked all her privilege before engaging in checking the words? In any case, this sounds like really important work! LEL
To start, Bennett clarified that "Wordle editor" is not a full-time job in and of itself. Bennet has been an associate puzzles editor at the Times since 2020, and that role continues to fill most of her professional time. Editing Wordle currently takes up an average of 30 minutes to an hour a day, Bennett said, a "startup rate" that will help "build a word list for the year going forward into the future."

Working from Josh Wardle's original list of about 2,300 five-letter words (which were previously assigned randomly to different days), Bennett said she starts by just "looking at the list and seeing things pop out… I'm still choosing words in a kind of arbitrary way, but also in a well-informed way. I would call it intuitive, but it's really based on years of experience working with words from other puzzles."
On My Desk Today
Well, by the time I'll have this newsletter dispatched, I'll actually have a lot of my work for today taken care of. It's been a bit of a crazy day. With any luck, I'll also finally get that podcast episode recorded tonight that I've been threatening for a while now.
One of the reasons that this has taken a while might be that I'm defintely playing too much New World.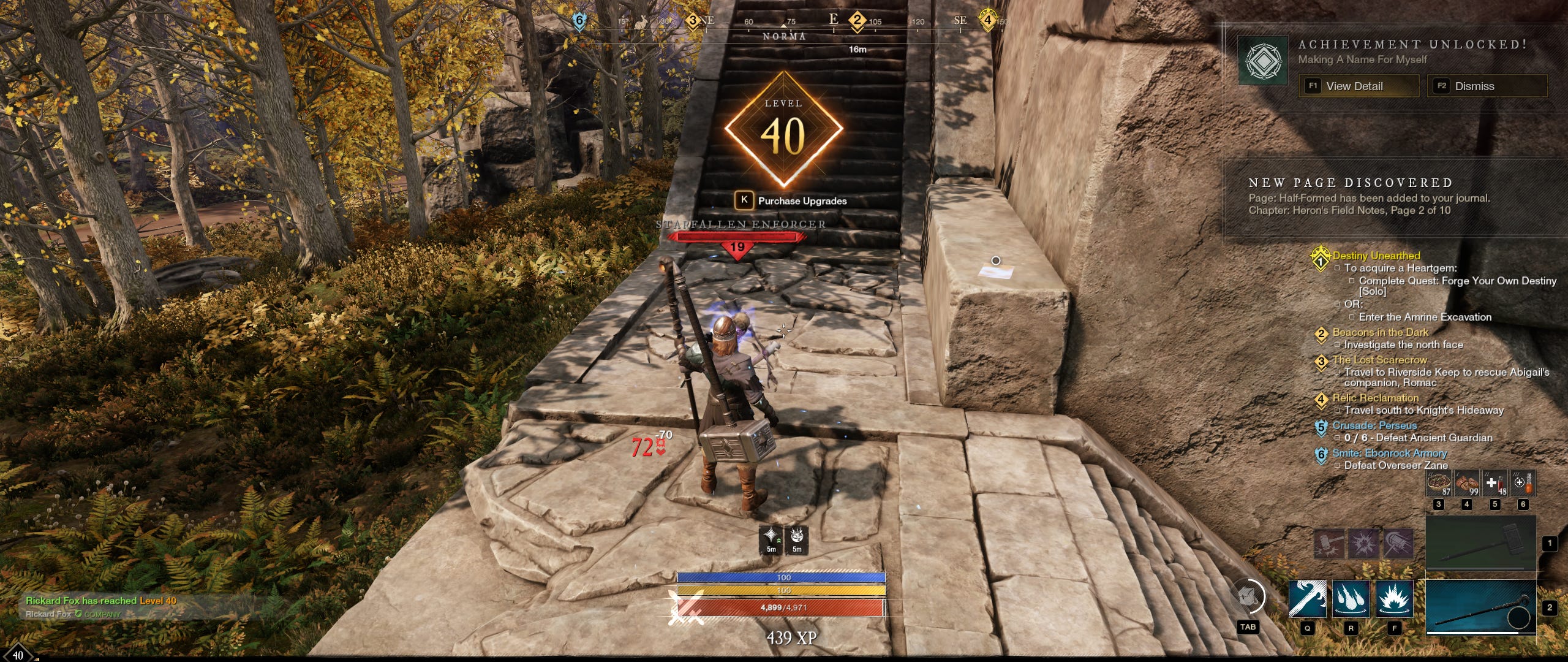 Level 40 in 12 days: I've been playing way too much New World
---
Wagner was founded some time before the Russian invasion in Crimea in 2014 in St. Petersburg. After that conflict, its members have fought in the Syrian civil war, in Sudan, the Central African Republic, Mali and Libya, before being instrumental in the second Russian invasion in Ukraine earlier this year. Wagner PMCs are reported to be extremely opportunistic and brutal. Observers of the war in Ukraine have named them among the most effective forces in the second invasion. ↩︎